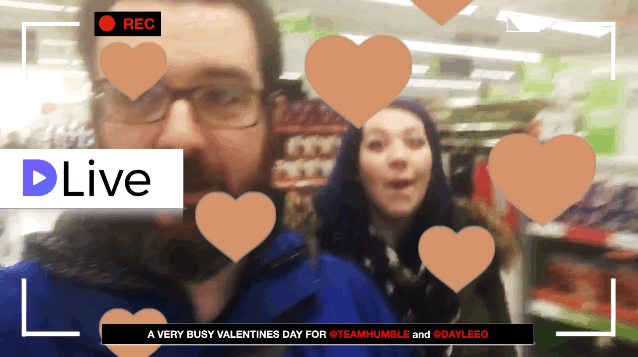 Well yesterday was a full packed twelve hour day, from nine am to 9pm last night, getting a cab back from our meal and shopping at the local Asda to get some healthy foods for the next three days to see if we can change our fibre intake and work on our stomach bacteria, yep — always applying changes, it's been a rapid amount of swapping and changing recently.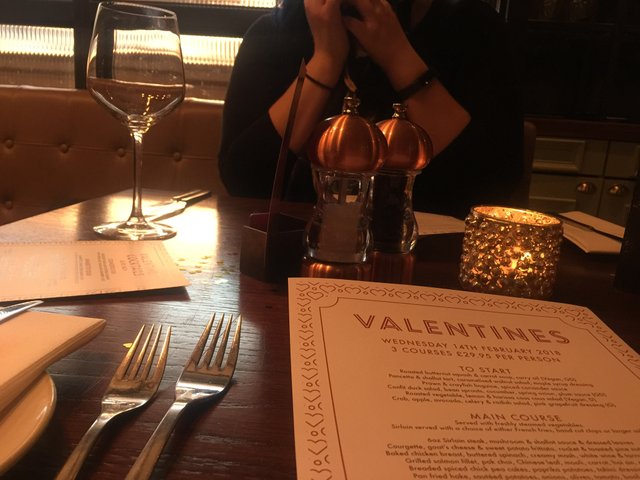 This little submission for the 'love is in the air' campaign for dlive was a bit of a rush to be honest because we had a packed day, we wanted to get into town for breakfast, then we had a 2pm booking for a brewery tour, lots of pubs and walking in between and then dinner at 6pm, I was exhausted when we got back but it was a great, full day — I smashed my Fitbit targets!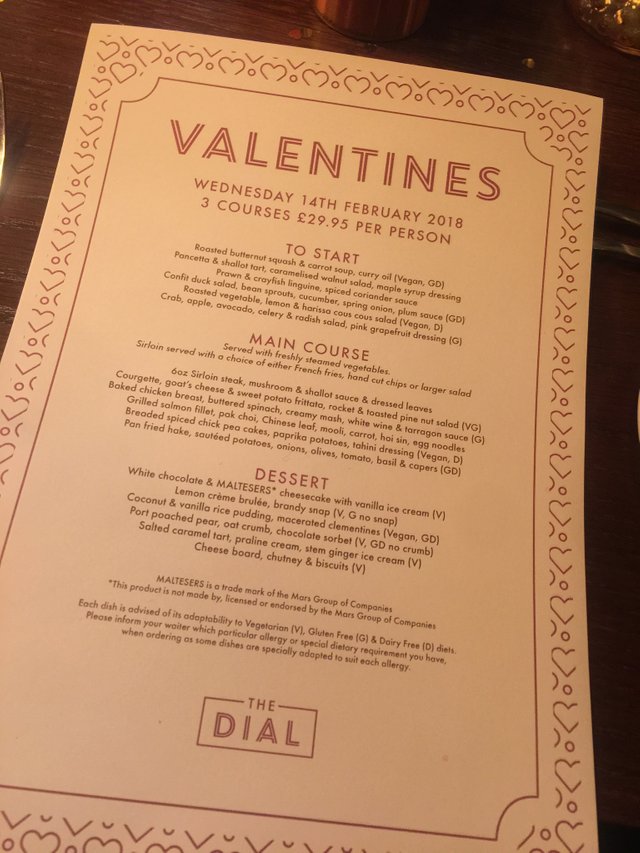 we both had a fantastic meal together last night — the food was excellent and super enjoyable. It's not something we do often because we can't often afford it but we had paid a deposit and we ready after our busy day to consume some awesomely cooked food and boy did they deliver
I had the prawn and crayfish linguine as a starter and boy was that tasty, I seemed to be into a nice sauces headspace and that followed through the whole menu, I had the steak for mains and an incredible lemon creme brolee with a brandy snap for dessert — I was stuffed! :)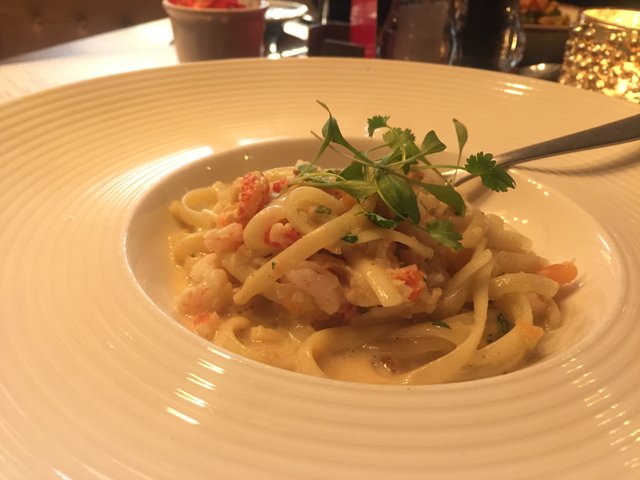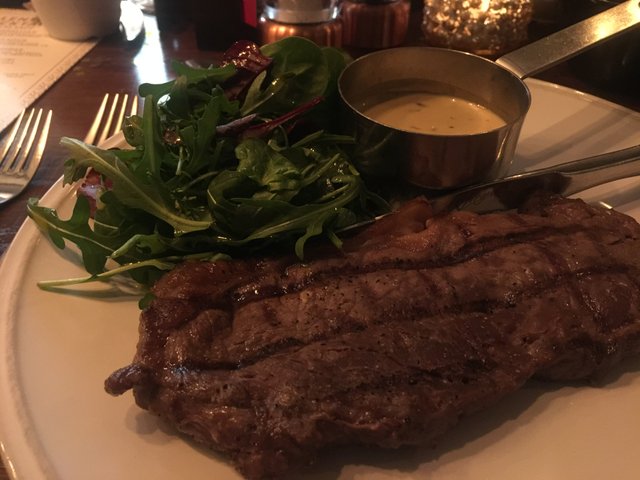 I'm gonna be writing up about the brewery separately but I wanted to get this video up first for the @dlive campaign because it's been in my mind since yesterday.
We kinda over did it if I'm honest I think, what with 15k steps, pubs, the brewery tour and everything else, I was just super tired, I've been having a few days this week where I've only been getting four to six hours sleep a night and it's been really knocking me about, maybe it's just the exercise.


pinterest epic wins pinboard → brand advocate for nokia, 1000heads, verisign → won vloggie for node666 (san fran 2006) → television for time team history hunters 1999 (burton on trent) → sold me.dm to evan williams in april 2011 → went to phil campbell, alabama to help raise money after tornado ripped up the town (was on sky news, bbc news)→ CNN for sxsw 2013 about austin south by southwest event → video chat with robert scoble from rackspace → music video can you spot me? → won the digital derry contest for 5k euros → crowdfunded digital signage concept called pi street → now living life through digital blockchains.


My video is at DLive