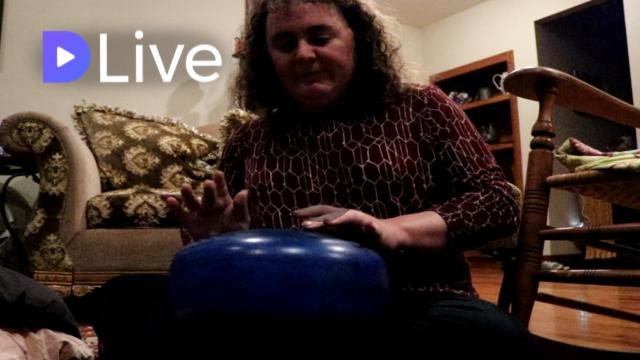 I figured it was finally time to try out DLive and this seemed like the perfect opportunity.
While hanging with a slew of Steemians outside of Springfield, Mo last month @Liberty-Minded was nice enough to setup hit recording equipment to capture a small jam session of my on my Chime Drum. (Thank you!)
For those that don't know my drum started life as a reclaimed propane tank. The transformation from 'trash to treasure' is all from the vision, skill and work of Ozark Chiming Cylinders.
Each side had a different scale on it (one major, one minor) which is why you see my flipping the drum over a couple times. These were all something a little bit more upbeat versus purely meditative.
I hope you enjoy!!
My video is at DLive




Image Sources: