If everything goes as planned today I will host my first live Poker stream tonight on Dlive.io. I have ordered a good PC that will work smoothly, and the parcel delivery will deliver today. I still have to set up lots of things, but that will be fine.
---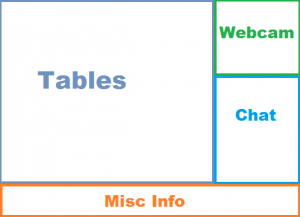 Yesterday I spent hundreds of euro's on a nice setup. HD camera, microphone, large screen. The PC itself has an Intel® Core ™ i5-8400 processor, 8 GB DDR4 memory, 240 GB SSD, Intel® HD Graphics 630.
The computer can be expanded with, for example, extra memory and more storage space.
I will have to start learning that whole live streaming first, so do not be too strict for me. I have watched many streams over the years so you would think it is not that difficult. But I'm going to stream in English and I've never set myself up for a camera like that.
I like to believe that I speak the language well enough to make it a fun show. I can express myself better orally in English than through writing. As you can see from this strange sentence structure.
I start streaming Poker on Pokerstars. Probably a few tournaments with a total buyinn of 40 dollars. Last week I finished 2nd in the 16.50 Bounty Boulder for 2000 dollars. What if my first live poker stream also starts with a final table !?
I'm going to stream poker a few times a week, but I also have the desire to host other streams such as cooking. I mainly purchased the computer and the accessories for live streaming.
I hope to see and hear from you.
Follow @steemspoker
All is Well,
David