UPDATE: v0.14 - New ticker widget! - Steemitlabs.com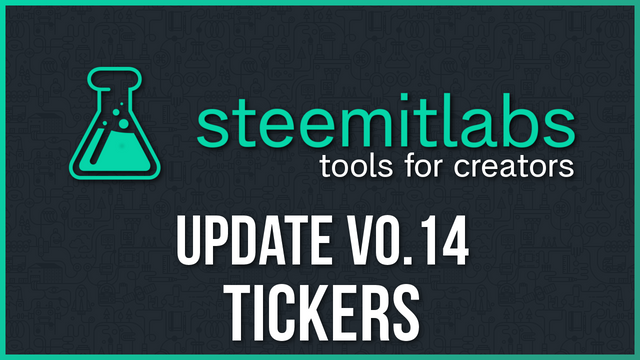 Today's update is not the biggest update but we want to improve our site and that's why we added new dlive widget. Now you can get animated horizontal list of your upvotes, followers or gifts. You can customize colors, custom messages, shadows ect.


Preview


Change Log
v0.14
Front End
Back End

Added support for ticker widget

Ticker widget

Customize font family, color and size of font
Customize shadow color and size
Customize text scroll speed and distance
Lista Zmian
v0.14
Front End

Dodano widget pasek informacji

Back End

Dodano wsparcie dla paska informacji

Ticker widget

Dostosuj rodzinę czcionek, kolor i rozmiar czcionki
Dostosuj kolor i rozmiar cieni
Dostosuj szybkość przewijania tekstu i odległość

Delegations
Help our community growing, delegate your steam power to @steemitlabs. We will use your voting power to help our users creating quality content. If you ever want to take your delegation back, you can always to that. More information here.
Top Delegators

Steem Chat , Steem Projects, Steemitlabs, DLive Group
I'm sorry for all grammatical mistakes, I'm trying hard to write as best as i can.