Fortnite "Open Lobby" drop in have a game & Chat! 18+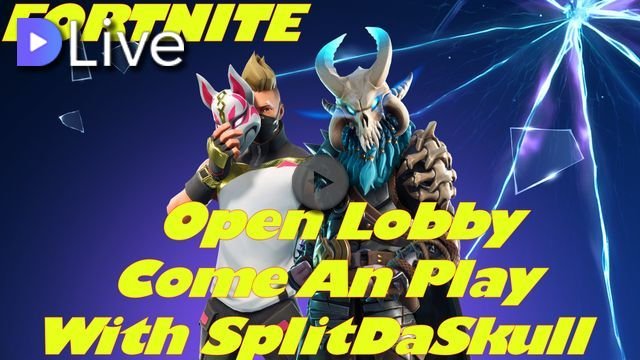 Today i'm playing Fortnite Open Lobby i play for fun not wins however i do like winning lol. I'm not a Pro gamer i just like Gmaes an streaming.
come say hi in chat. maybe have a game or two. enjoy the stream an thank you for being here.
To join game when Split dose open lobbly's
To join Instructions to Join the Queue Message Split on his gamertag (SplitDaSkull) and SEND ONLY ONE MESSAGE Make sure that if your gamertag is different from your Dlive name you State what your mixer name is. Stay in the channel and be Patient. Many Thanks
Dlive Alert's Are From My Good Friend Tidy @ https://tidylabs.stream/ who also streams here on Dlive @ https://dlive.io/@tidylive
My live stream is at DLive