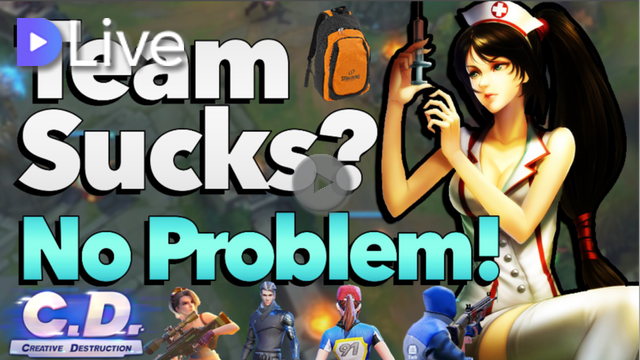 What's Up Guys!
Welcome back to another top quality video on the game Creative Destruction.
[GIVEAWAY] I am giving away 3x season pass's for mobile/pc versions once I reach 1000 Subscribers so hit that button!!!
Creative Destruction is a Massively Multiplayer Battle Royale game you can find on the IOS/Android store.
Download Creative Destruction FREE - https://www.creative-destruction.com/
Add me as a friend in game - SpitRoastSmith - PC Only - US Server
Leave your IGN in the comments below.
Write in the comments if you enjoy playing this game.
Please like and subscribe and follow the links below to see where I stream daily!
BIGO APP - SpitRoastSmith https://www.commonsensemedia.org/app-...
Twitter - @SmithSpitroast
DLive - https://dlive.io/@spitroastsmith
Steemit - https://steemit.com/@spitroastsmith
Thanks!
#CreativeDestruction #CD #BattleRoyale #MobileGaming
My video is at DLive