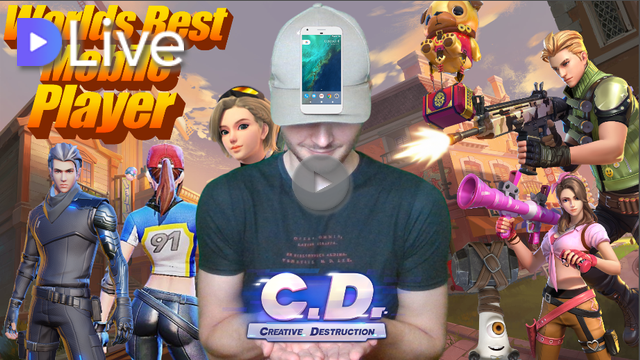 Multistreaming with https://restream.io/
DONATE HERE: https://streamlabs.com/joshsflutegaming
Enjoy unreal plays from the first ever Creative Destruction PRO Partner.
[GIVEAWAY] Once I reach 2000 Subscribers I will be picking 5 random subscribers to receive a $9,99 gift for in-game diamonds!!!
Please check out my other videos and subscribe for more juicy content!
Twitter - @SmithSpitRoast
Instagram - TheSmith09
BIGO MOBILE APP - SpitRoastSmith https://www.commonsensemedia.org/app-reviews/bigo-live-live-stream
DLive - https://dlive.io/@spitroastsmith
Enjoy!
#CD #CreativeDestruction #Rules Of Survival #Mobile Games #Battle Royal #BR
My live stream is at DLive