The History of Capitalism Part 1 - DLive Exclusive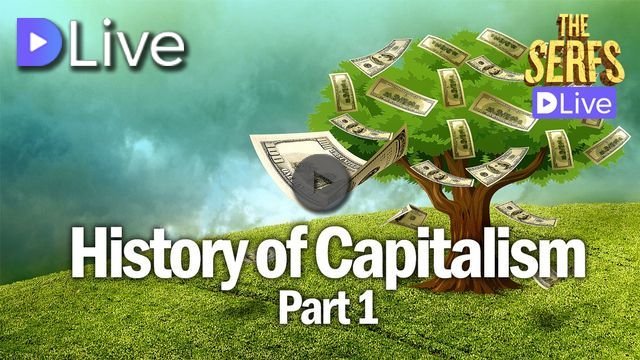 It seems to be one of the most hated economic systems of all time that is simultaneously destroying the planet while feeding more humans than ever before. Obesity is a bigger problem than starvation while we produce twice as much food as we need to consume. This is a comedic look at the history of capitalism and an exploration of its downfalls. We also conclude with what can be done to fix it.
This is an early release exclusively to DLive. Thanks to @teamdlive @jimmylin @tidylive for making such an awesome platform! We'll be following up with part 2 soon! Thanks for all the followers and upvotes, we love you guys and we respond to all the comments we get!
Join the official news and politics Steem discord channel with free upvote! https://discord.gg/88TTFQW
Join the Serfs for early episodes, bonus content, and free swag! www.patreon.com/theserfs
www.weareserfs.com
https://www.steemit.com/@serfspodcast/
https://www.youtube.com/TheSerfsTV
https://twitter.com/Theserfspodcast
https://www.instagram.com/serfspodcast/
https://www.facebook.com/serfspodcast
https://itunes.apple.com/ca/podcast/the-serfs/id1226102303?mt=2
My video is at DLive