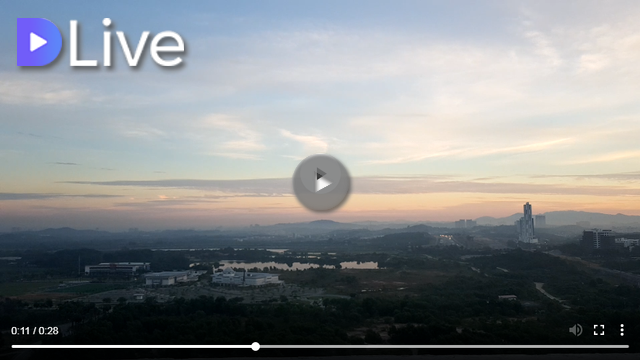 While on holiday I love to take as many pictures as possible, not really someone who takes a lot of videos since I prefer not to be in front of the camera. Decided to do a time lapse of a wonderful new day from the 17th floor of our building. Set it up for 12-second intervals and left it for quite some time.
This will be the first time testing out Dlive (was never a big fan of Dtube since they take a cut of your rewards) Also did not know that Dlive does not have to be live. =) So here is my first ever upload on Dlive. I also think this will be one of many. =)
My video is at DLive
---
Taken with my Note 8 and the Time Spirit app. =)
---
Did you hear about the Qurator witness? Qurator is my main project here on steemit and it has grown to over 1400 members. We are proud to announce the witness is now live! If you like what I do here on Steemit consider voting for Qurator as a witness. =)

Via steemit.com.

Thank you for reading! Steem on Steemians!