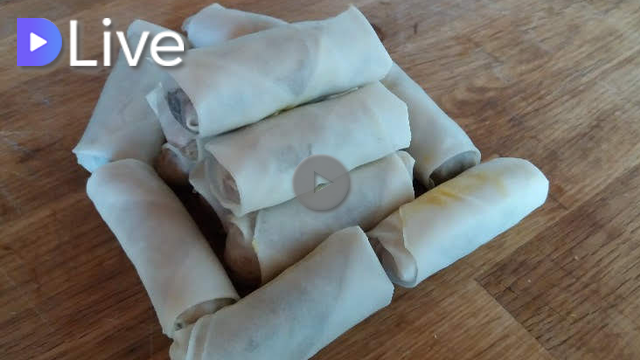 Dear friends and followers,
Do you like spring rolls? Do you know how to make it?
I have made spring rolls myself at home and I would like to share with you my video how I made it.
It was easy to make it, but wrapping spring rolls was not easy for me at the beginning. I have tried for 3 pieces of wrapping, then I found that it was not so difficult and it was beautiful. I was so proud. Haha
Spring rolls, it a popular snack in Asia for centuries. We believed that spring rolls originated from China and they were a seasonal food consumed during the spring. But at the present, we use it in every season. Most of the people in the world have known spring rolls well and they love it. You can find spring rolls in Asian restaurants or some people like to make it at home. There are many spring rolls recipes, it's depending on the region's culture.
Do you think it is easy to make it? Have you ever tried to make spring roll at home? If not you can follow my video. I hope this video can help you. Thank you for your time visiting my video, upvote, comment, and resteem. Have a great time always.
My video is at DLive