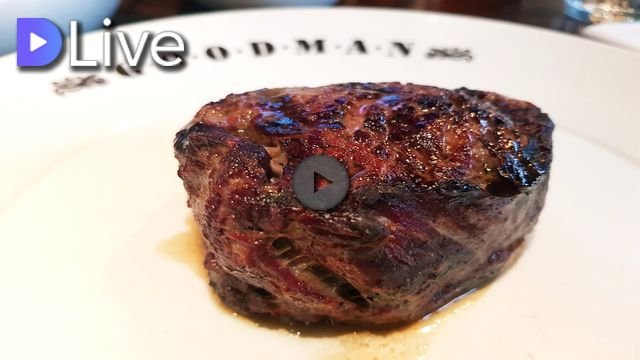 Goodman Restaurant is my favourite steakhouse restaurants in London. My husband @ezzy took me there for my birthday earlier this year and I had a fantastic meal experience!
We went to the Mayfair branch in Central London. The place was so lively and has a very friendly and cozy vibe to it. Excellent level of service from here, the waitress was helpful and very knowledgeable. She explained the different options of beef cuts and assisted us with the wine list.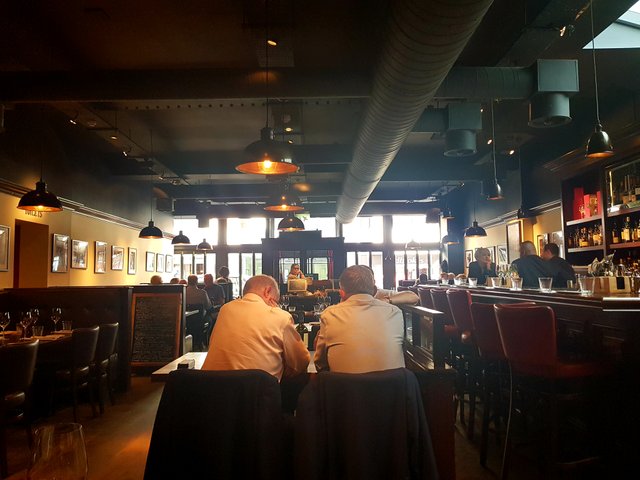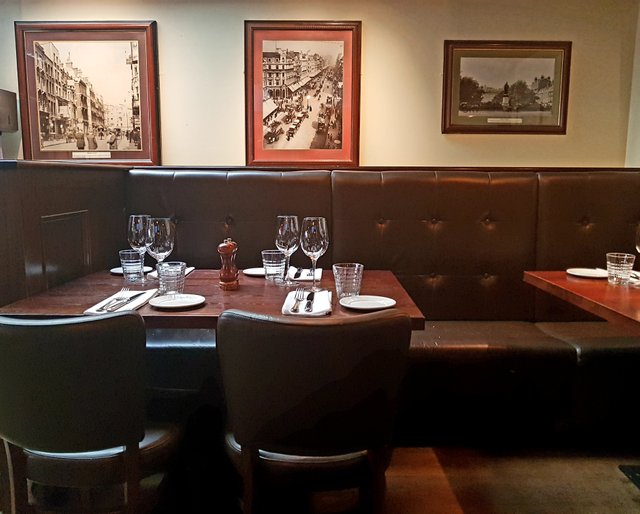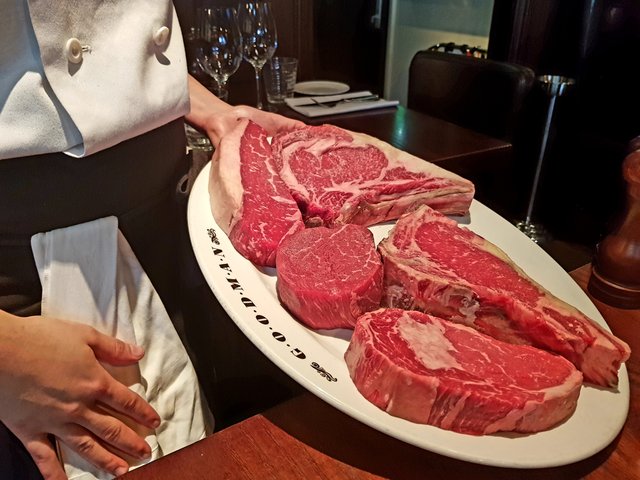 ---
I opted for the 150 days corn fed fillet steak while @ezzy went for the 400g Rib-Eye steak. The food was absolutely out of this world. It was perfectly cooked to a "medium" preparation. Jusy how I like, super tender and delicious! The side dishes were also very good , with a special mention going to the Triple Truffle Chips and Creamy Spinach.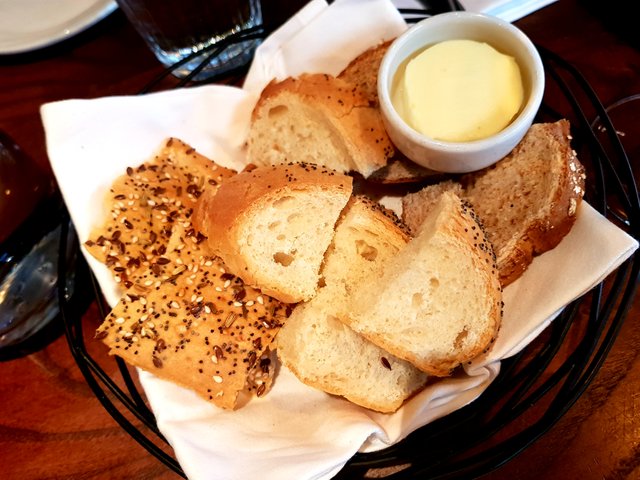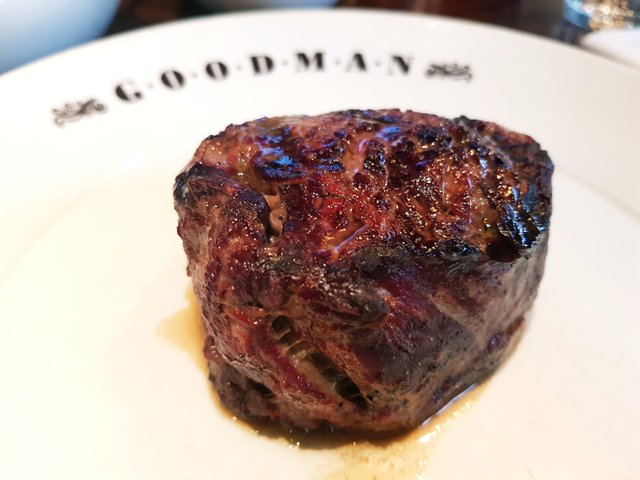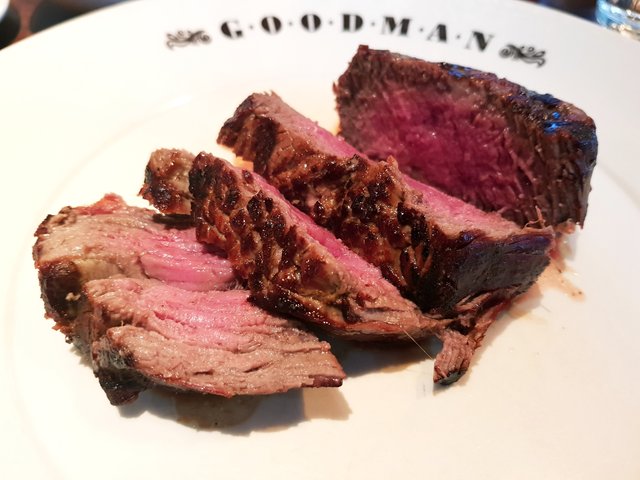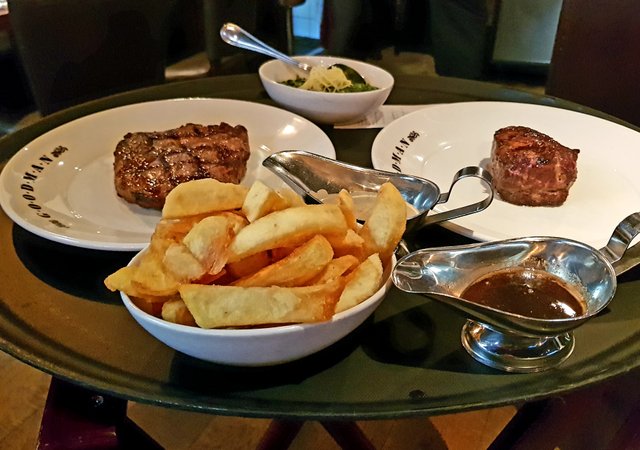 ---
To top if all off, the desserts were incredible. I would recommend the Creme Brulee and cheesecake too, so yummy!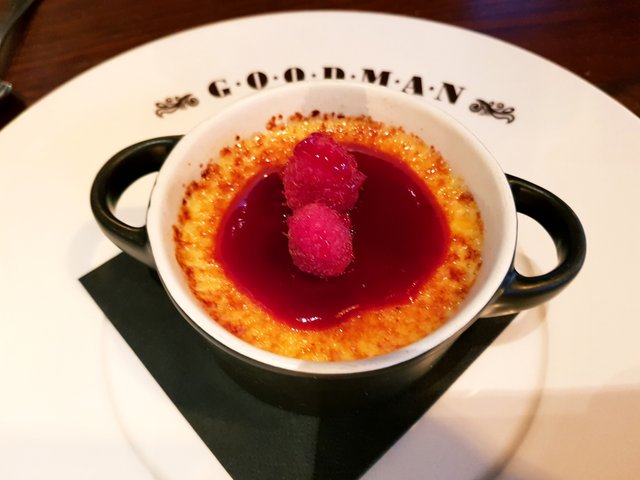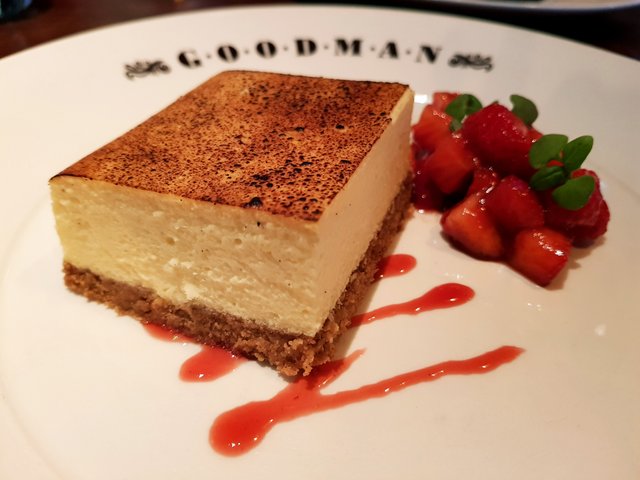 ---
All in all, it was a wonderful dining experience at Goodman. Perfect steak and service to boot, what more can you ask for, lol. We will definitely be back soon!
---
Goodman是我在伦敦最喜欢的牛排店之一,它以其优质牛排为特色。前不久@ezzy带我去吃了一顿庆祝生日,果然名不虚传!
Goodman在伦敦有三家分店,我们去的分店位于伦敦中心的Mayfair。餐厅很优雅,气氛很好。让我印象深刻的是这里的服务十分到位,侍应生不但彬彬有礼,还很耐心地向我们介绍不同部位的牛排和他们家来自全球的酒类饮品。
我选了侍应生介绍的150天专门熟成的菲力牛排,而@ezzy则选了400克的肋眼牛排。大块牛肉经过炭烧烤制,保留了肉类纯粹的味道,香气十足,美味多汁,口感超棒!配菜也相当不错,特别是香酥薯条和奶油菠菜。
Goodman的甜点也很好吃,我个人会推荐法式焦糖布丁和芝士蛋糕!
总而言之,这家店的优质牛排和一流的服务让我们赞口不绝。对于像我和@ezzy这样的吃货一族,没有什么比大口吃肉更让人满足的美食体验了,哈哈!我希望很快再回来这里享受这里的美味牛排!
My video is at DLive