[PL/ENG] Dziś wieżdża nowy nabytek Sleeping Dogs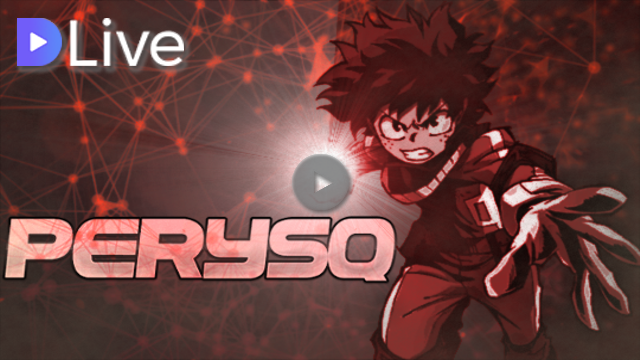 English description below Polish
[PL]
Niedawno dostałem w prezencie od znajomego Sleeping Dogs zatem odpalamy i działamy. Jak narazie klimacik Triady bardzo mi się podoba mam nadzieję, że wam również się spodoba.
Tytuły, które czekają na zakup:
Ni no Kuni 2
Mass Effect: Andromeda
Gry, w które mogę poklikać:
SoulWorker <3
Warframe <3
BF1
League of Legends <3
CS:GO
Path of Exile
NarutoOnline <3
Risen 2 – Dark Waters
---
Moja maszyna:
Laptop ASUS ROG GL552VW-DM351T
*Procesor - Intel Core i7-6700HQ
*8 GB RAM
*Dysk HDD SATA 5400 obr. - 1000 GB
*Przekątna ekranu 15,6"
*Karta graficzna - NVIDIA GeForce GTX 960M 4GB + Intel HD Graphics 530
Dołącz do mojego Funbase:
https://dlive.io/fanbase/d1e655af-0762-4654-afb8-a06ebd039e0a
Bądź na bieżąco zostawiając follow'ka na Steemit :
https://steemit.com/@perysq
Steam:
https://steamcommunity.com/id/PerysQ
Instagram:
https://www.instagram.com/perugia_/
Donejty:
https://streamlabs.com/perysq
Byteball key:
HWVYD7LPJRDKDT4YE2L224NX5HFKOHIH
[ENG]
Recently I received a gift from a friend - Sleeping Dogs, so we launch and play. As for now, the climate of the Triad I like very much, I hope you will like it too.
I am waiting to buy these two titles:
Ni no Kuni 2
Mass Effect: Andromeda
Games that I can play:
SoulWorker <3
Warframe <3
BF1
League of Legends <3
CS GO
Path of Exile
NarutoOnline <3
Risen 2 - Dark Waters
---
My machine:
ASUS ROG GL552VW-DM351T
Processor - Intel Core i7-6700HQ
8 GB RAM
SATA 5400 HDD drive - 1000 GB
15.6 "screen diagonal
Graphics card - NVIDIA GeForce GTX 960M 4GB + Intel HD Graphics 530
Join my Funbase:
https://dlive.io/fanbase/d1e655af-0762-4654-afb8-a06ebd039e0a
Stay up to date while leaving follow on Steemit:
https://steemit.com/@perysq
Steam:
https://steamcommunity.com/id/PerysQ
donates:
https://streamlabs.com/perysq
Instagram:
https://www.instagram.com/perugia_/
My live stream is at DLive