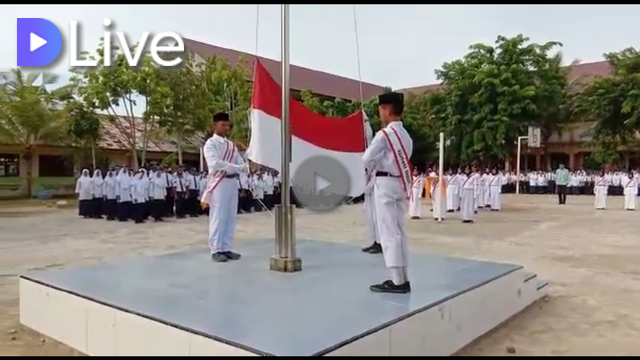 Hello DLivers,
I am back...!!
Flag raisers by middle class students at the school where I work have shown maximum results.
Preparatory training for 35 days produced very satisfying results, it was seen that there were almost no mistakes made during the flag raising.
I am very proud of my students' hard work, they are great children. Hopefully I can continue to educate them to become great human beings in the future.
Hopefully this post can entertain you all.
My video is at DLive