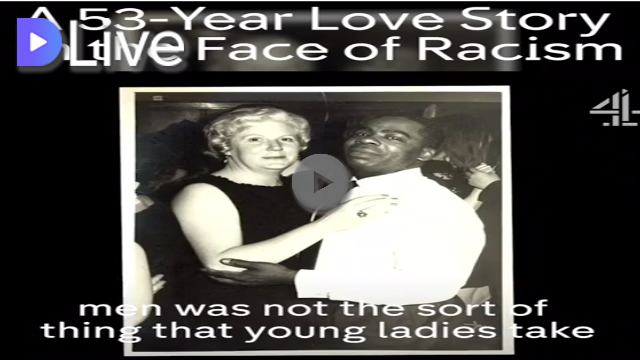 Love conquers it all. Before now, and presently, Racism is one of the defects that prevented the World from achieving much than it has achieved now. But in the midst of this evil occurrence, where one life is deemed more valuable than another because of the color of the skin, love reigned supreme.
This couple was married for 53years, enduring all forms of abuse and molestation and sticking together till the very end. Their kids went through hell while growing up, in fact, the wife's family never accepted the husband until a baby showed up and they all gave up. Nothing beats true love, something nations and states could learn from in other to develop faster and further.
Skin color should not be the barrier to love and cherish others around us, Black, Whites, Red Indians all were created equally, and we all die equally. The grave knows no gender nor nationality or ethnicity. Watch and enjoy the touching video in full.
My video is at DLive