Why People Hate Call of Duty - Dlive Exclusive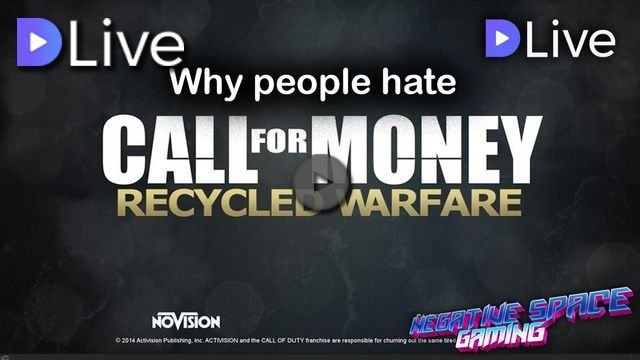 Undoubtedly one of the biggest gaming franchises of all time, Call of Duty has had a hard time avoiding hatred and criticism. From their unusual partnership with Xbox One to their consistent attempts and reinventing themselves the series has struggled to stay relevant.
Support Steem and Dlive by investing in the platform and taking time to watch and comment on other users videos and streams.
Some notable people worth your time: @jimmylin @tidylive @Dlive @techmojo @ddrfr33k @gaming-smg @gamersclassified @retro-room @themarkymark
As always I try to answer all comments personally and anything you want to know or other tutorials you want to see just let me know!
My video is at DLive