Beinn Fhionnlaidh - a beautiful wild mountain in the west of Scotland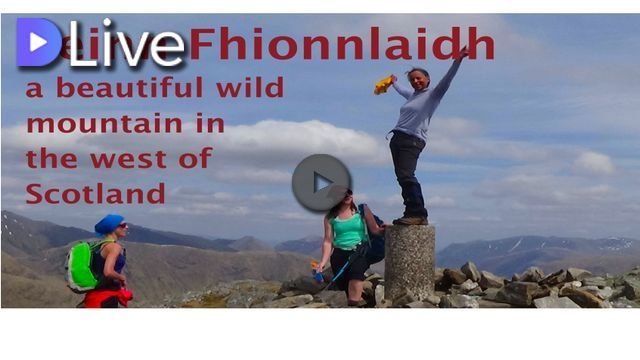 A few weeks ago I took my hillwalking group to Beinn Fhionnlaidh in a remote part of the west of Scotland. Beinn Fhionnlaidh means "Finlay's Hill", and it's a "Munro" at 959m/3146 feet high.
It was a lovely warm day. The walk starts from a tiny hamlet called Elleric, which has another Munro, Beinn Sgulaird, towering over it.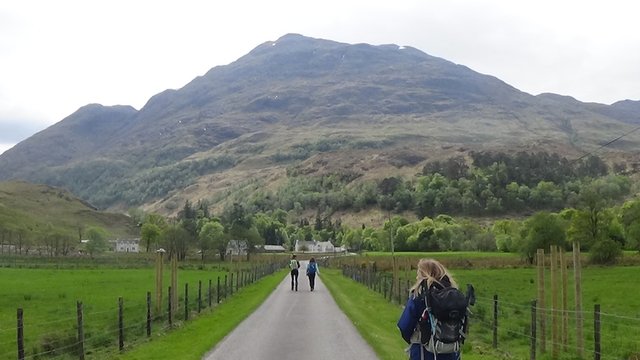 To the west there are views out to the island of Mull.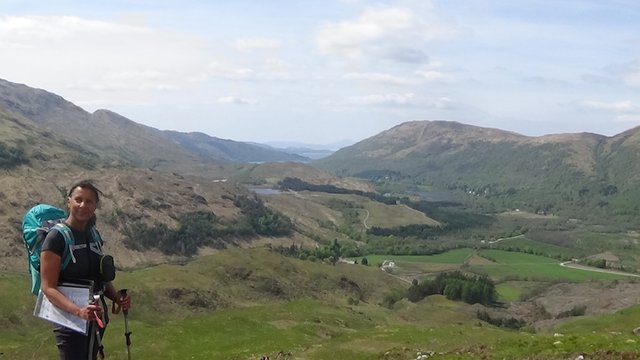 We spotted a lizard, the first I've ever seen in Scotland.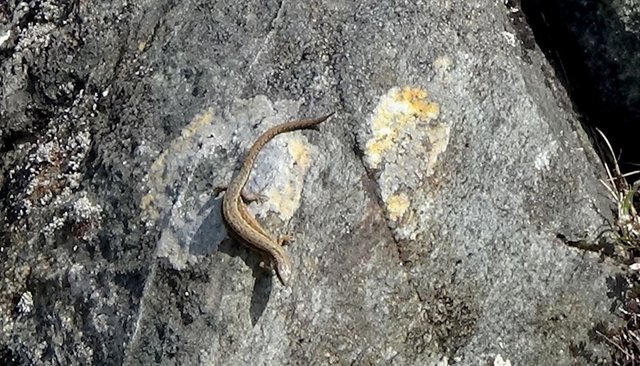 The climb was steep in part, but mostly a gradual, pathless ascent over rolling grassy hills.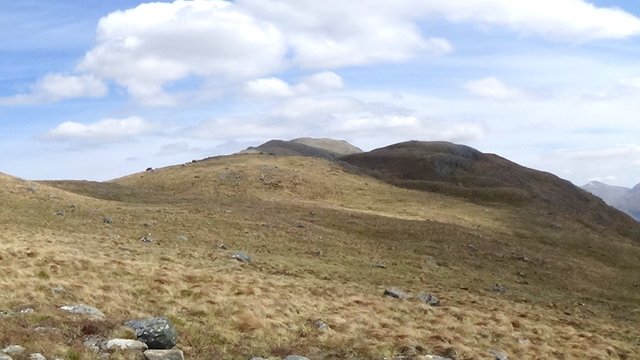 As we ascended higher, a distinctive flat-topped hill called Fraochaidh (pronounced "Freuchie") came into view. Fraochaidh means "heathery".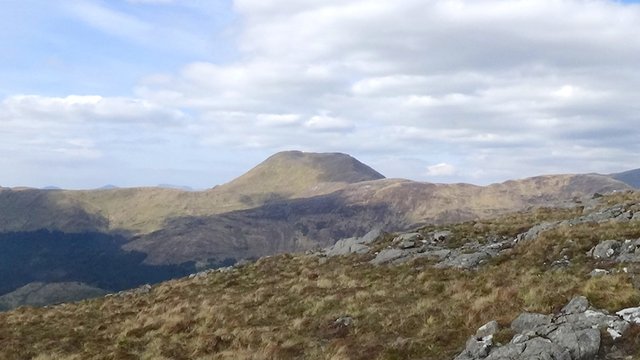 Ben Nevis, the UK's highest mountain, was a prominent landmark in the distance.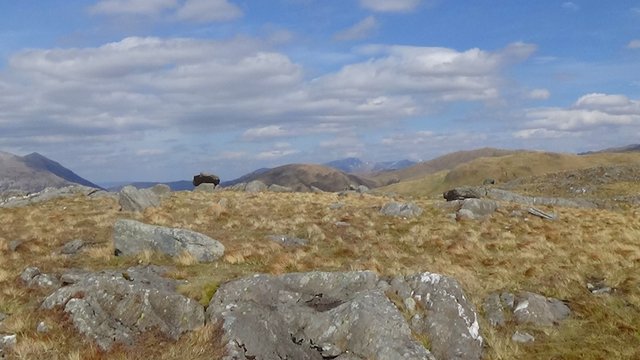 At 600m altitude we passed a couple of lochans - this one is Lochan Caorain, with the Etive Hills behind.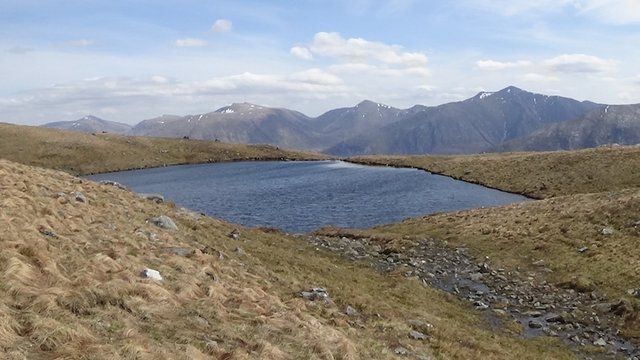 As we approached the summit, it became much rockier.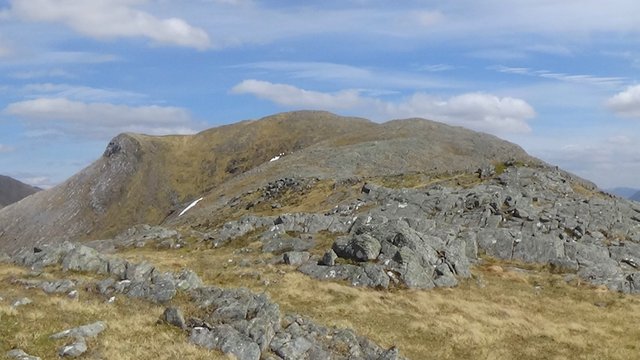 The summit was glorious, with hardly a breath of wind. I couldn't resist climbing up on the trig point!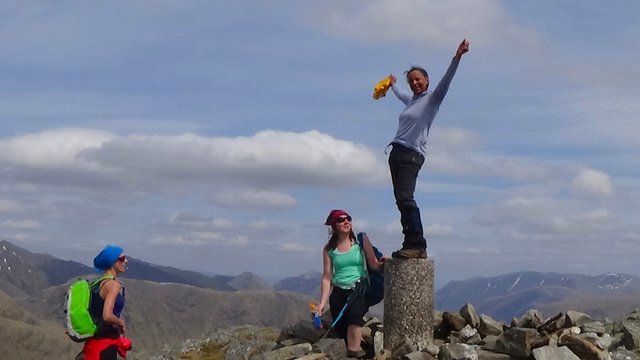 The summit views were breathtaking.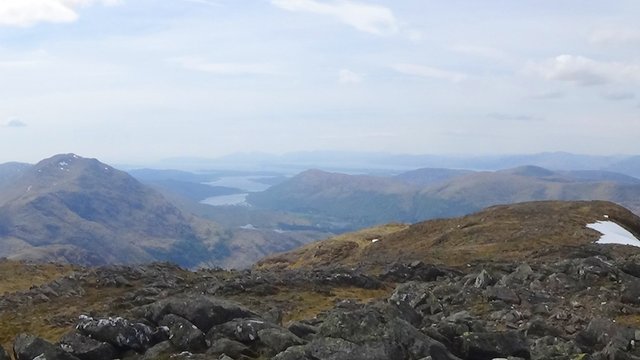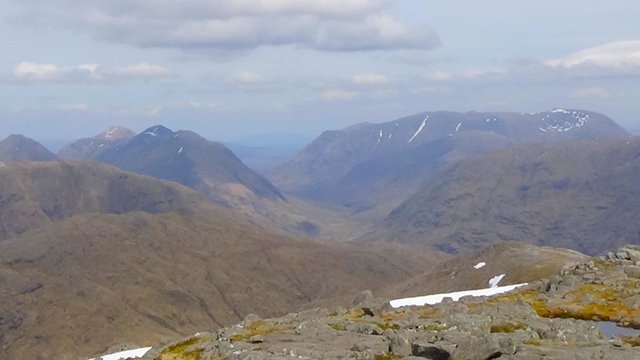 We spent an hour on the summit, eating our lunch and taking photos and drinking in the views. As we walked back down, another beautiful vista opened up, with Beinn Sgulaird to the left and the isle of Mull in front of us.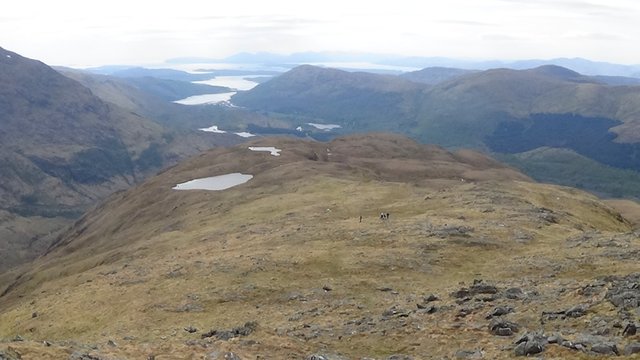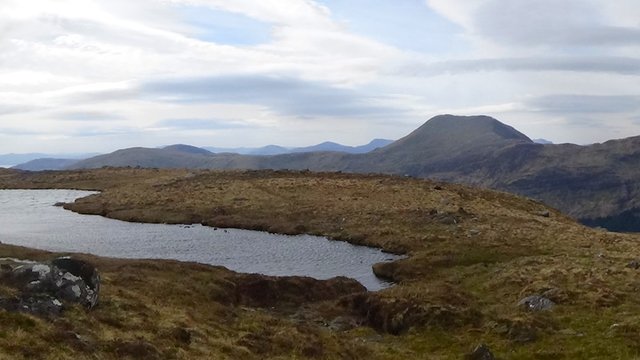 My video is at DLive