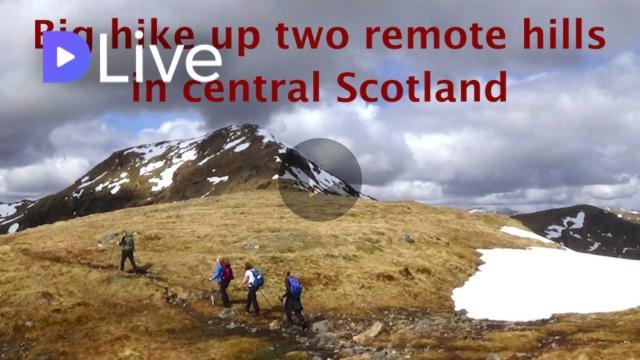 I'd been wanting to climb these two remote mountains for ages. I wanted to climb them in winter, as the area is notorious for bog, so I was hoping to go when the bogs were still frozen. But that presented a couple of problems.
The view at the start of the walk. The big mountain at the left is Ben Challum. Creag Mhor and Beinn Heasgarnich can hardly be seen at this stage.
The walk covers a distance of almost 24.5km (15.5 miles) and a total ascent of 1436m, and to do that in the winter months would make it likely that we would be returning in the dark. Walking over a notorious bog in the dark doesn't appeal to me!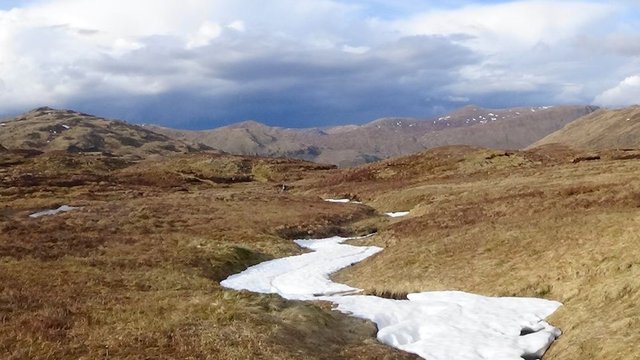 It took us two hours to walk back over this marshy area, before we reached the road. The snow patches are covering a river. I wouldn't want to do this in the dark!
Also, the area is so remote that you have to drive almost 6 miles along a single-track road in order to reach the start of the walk. My car probably wouldn't make it in icy conditions.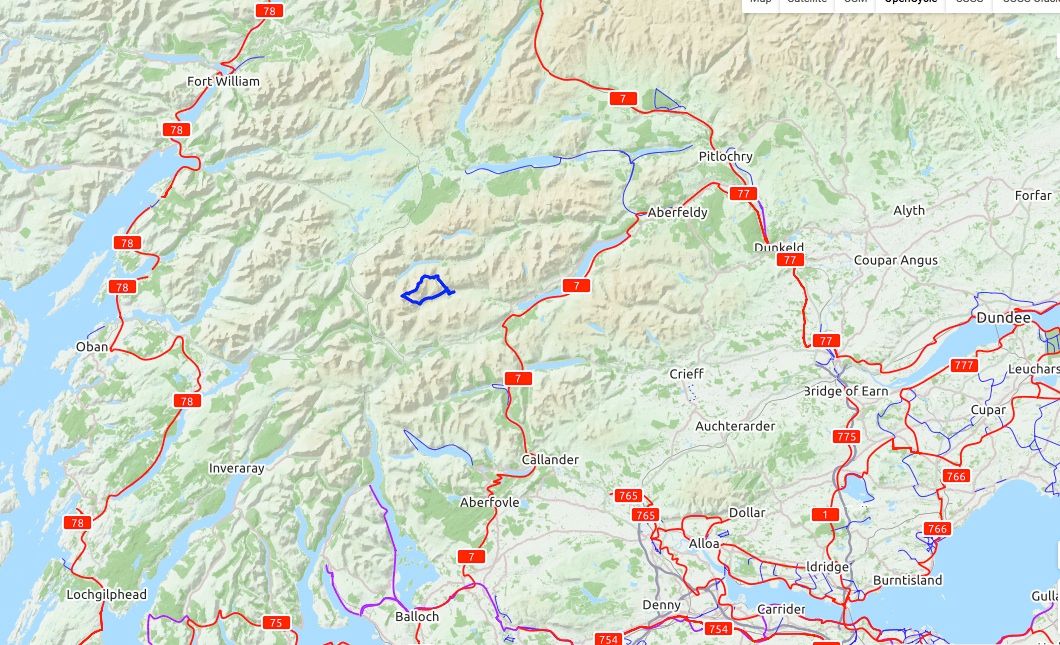 April seemed like a good month to do it, once the low-level ice had melted but there was still a lot of snow on higher ground.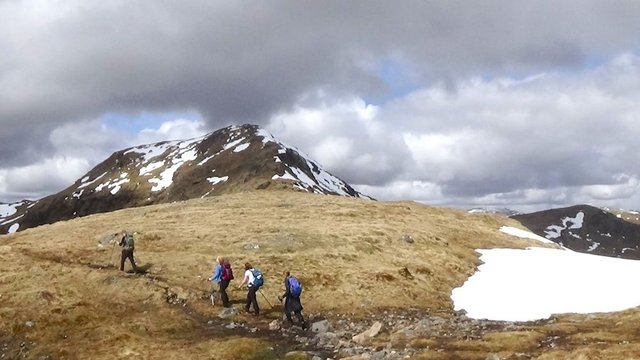 Approaching the summit peak of Creag Mhor.
This area – Glen Lochay – fascinates me. Few people live around here, and those who do must struggle in winter when the roads are impassable.
200 years ago the area was more densely populated, but the Highland Clearances forced many local people to leave their homesteads and move to the cities, or overseas to the Americas.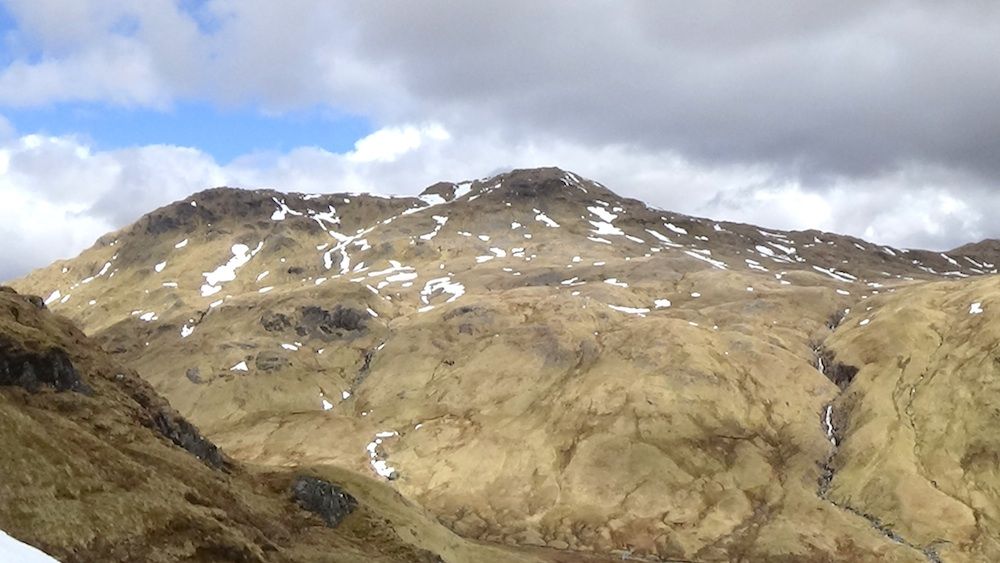 Beinn Heasgarnich. Heasgarnich is a mis-spelling of Sheasgarnaich, which means peaceful or sheltering mountain.
People were replaced with sheep and deer hunting estates, at a time before the age of motor travel, and as a result there are few roads in these areas.
Six of us went on this trip. The walk took us 10 and a half hours, and during that entire time we only saw three other people and a dog.
The weather forecast was for cloud and intermittent rain and hail showers, but instead we were treated to lots of sunshine and just one brief hail shower – until we were just 10 minutes away from our cars. Then the heavens opened and there was an almighty hailstorm. It was still quite warm at the time, but I had to put on my gloves, as the hailstones were coming down with such force that they were stinging my hands.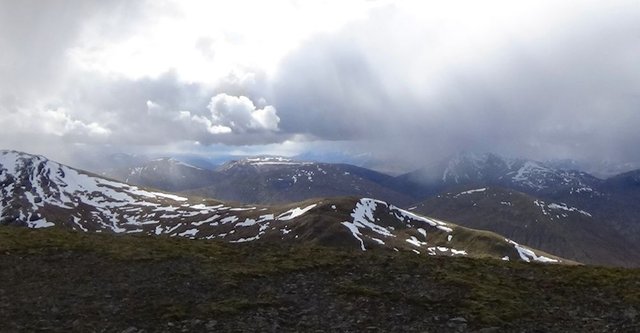 Despite ominous cloud formations, there was no rain or hail until right at the
end of the day.
A tough expedition, but a brilliant day out!
My video is at DLive