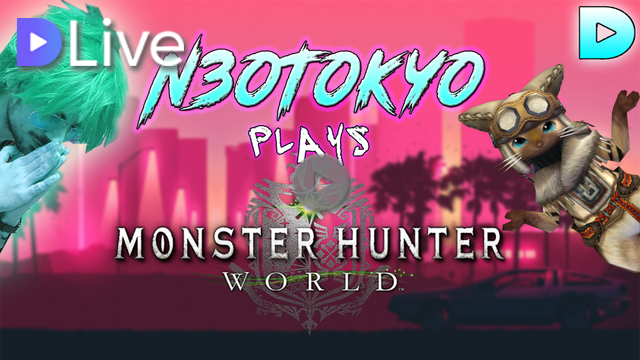 Monsters? Lets go Hunt 'em watch this noobie get sucked right into the Monster Hunter series all over again and see N3oTokyo go from a nobody chicken hunter, into a fully blown Rathalos Slayer!
CPU: i7 6700k
GPU: GTX 1070 STRIX
MOBO: ASUS MAXIMUS IX CODE
PSU: CORSAIR 750W PSU
COOLER: NZXT KRAKEN X62
CASE: CORSAIR 460X
A SHIT TONNE OF RGB LED STRIPS TOO!
My live stream is at DLive