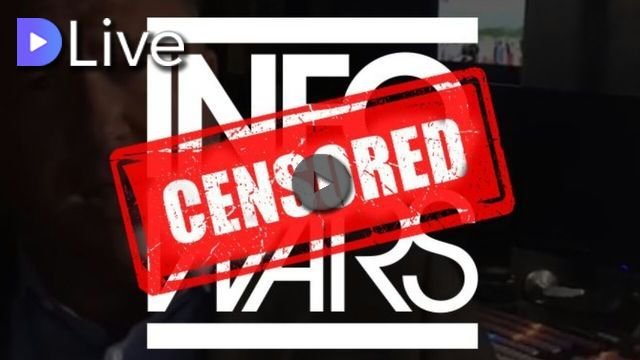 http://www.ALEXJONES.live and http://www.YouTubeTV.live for the Official Infowars App. Email info@alexjones.app for info.
Please Subscribe | This is a message from Alex Jones recorded from his home in Austin, Texas. Please download and MIRROR. Download the Infowars App here at http://www.alexjones.live #FreeAlexJones #YouTubeTvLIVE
NOTE Over a 36 Hour period, WE managed to get 3.6 Million minutes of Alex Jones watched across YouTube! From a channel that was just set up days ago! 500K Views, 6K comments, 200K interactions across Facebook and Twitter! It came as no surprise when they TERMINATED our original channel. One of the videos that was struck was an old video taken over a year AGO of Alex Jones and Eddie Bravo taking about...DINOSAURS!! That EXACT video is STILL available ALL across YouTube! WE are being demonized for NO reason!
My video is at DLive