Working on Large Format Drawing│Crayons & Ink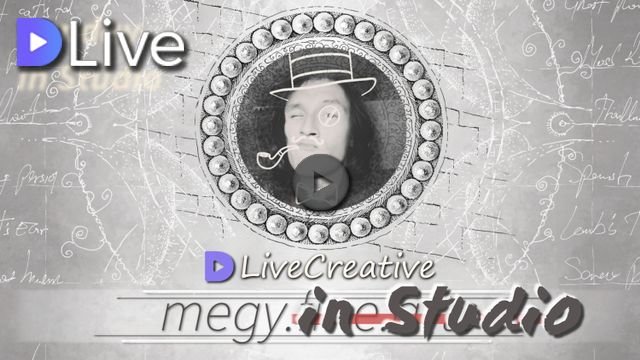 Howdy,
Today is just a relaxing Sunday chill in the studio, work on my large format drawings (100x70cm). Again, just some geometrical doodles combining with crayons.
Won't be using mic thou but feel free to leave comments and I shall respond back at some point!
We are listening music by Derek & Brandon Fiechter!
Feel free to join THE fanbase, where everybody doodle talks these days: https://dlive.io/fanbase/d75c72e9-0a99-4aae-a5be-2f5039aba5df
...also, feel free to ask if you have any questions or just leave nonsense comments, or whatever you feel at the moment!
...and a bunch of details below! Some useful some maybe not...you be the judge.
●●●●●●●●●●●●●●●●●●●●●●●●●●●●●●●●●●
Join us on Dlive platform by signing up here: https://dlive.io/signup?referrer=megy.fine.arts
●●●●●●●●●●●●●●●●●●●●●●●●●●●●●●●●●●
Streaming schedule: all around at the moment... but the time you see me here that is most likely close to accurate.
●●●●●●●●●●●●●●●●●●●●●●●●●●●●●●●●●●
Join our community on channels: DLive Discord ☕️ ☕️ ☕️
https://discord.gg/YeuaC5A DLive24Hour Discord ☕️ ☕️ ☕️
https://discord.gg/cAnYCJN Steem Artists Discord ☕️ ☕️ ☕️
https://discord.gg/cUMHUMv
●●●●●●●●●●●●●●●●●●●●●●●●●●●●●●●●●●
Sealable ART on ETSY: https://www.etsy.com/shop/MegyFineArtDrawings?ref=seller-platform-mcnav
●●●●●●●●●●●●●●●●●●●●●●●●●●●●●●●●●●
INSTAGRAM: https://www.instagram.com/megy.fine.arts/ TWITTER: https://twitter.com/MeGy_MeGy_ FACEBOOK: https://www.facebook.com/orartmeetsMeGy/ Contact me: [email protected]
●●●●●●●●●●●●●●●●●●●●●●●●●●●●●●●●●
My live stream is at DLive