Dlive : Asphalt 8 Airborn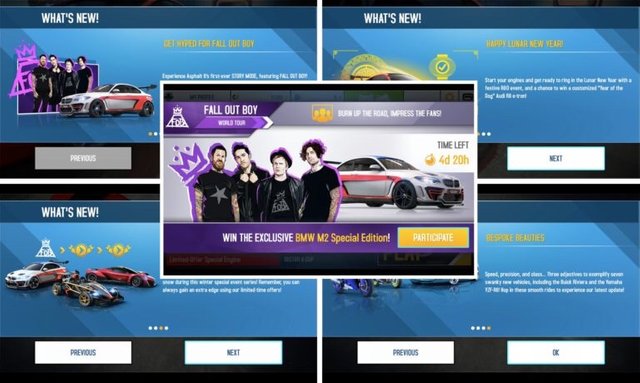 HAPPY LUNAR NEW YEAR!
Start your engines and get ready to ring in the new year with a festive R&D event and a chance to win a customized "Year of the Dog" Audi R8 e-tron Special Edition!
WINTER SERIES
Turn up the heat, get on the track, and leave the competition in the snow during this winter season's special event series! Remember, you can always get an extra edge with our limited-time offers!
BESPOKE BEAUTIES
Speed, precision, and class… Three adjectives to exemplify seven swanky new vehicles, including the Buick 2013 Riviera and the Yamaha YZF-R6! Hop in these smooth rides to experience our latest update!
My live stream is at DLive