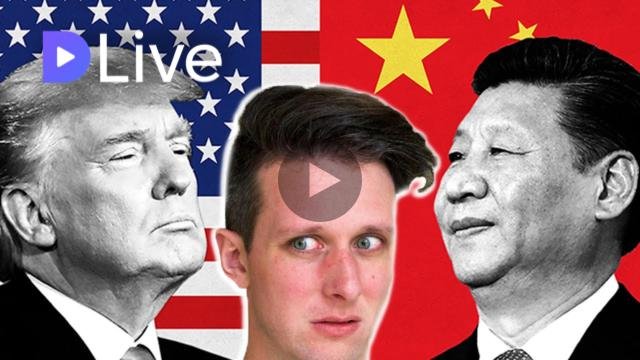 Hey Laowinners!
When you move abroad, especially to China, you start to change. Your expectations of China and your home country, in my case, the USA change drastically. Stepping outside of where you come from allows you to see things from other perspectives. Global opinions may be very different from the ones you have, and in China this is most certainly the case.
Laowhy86 Merch:
http://laowinners.saltycustoms.com
Donate and support this channel through Bitcoin :
1L7LJrpNQZMvog4esPn2oEiK1uBN81DVAS
Litecoin:
LeByuvwSRQbE7cPZJfSEEAgiDewww7HrwP
Ethereum:
0x456E5A9B875d4eF8DCb70eB1F7Fa376C520b206C
Support me on Patreon for behind the scenes/early release, and much more!
http://www.patreon.com/laowhy86
Discount promo code for Conquering Southern China: laowinning
My TV show: Conquering Northern China:
https://vimeo.com/ondemand/conqueringnorthernchina
Conquering Southern China
https://vimeo.com/ondemand/conqueringsouthernchina
Join me every week for videos about China! Don't forget to subscribe!
http://www.youtube.com/laowhy86
ADVChina (my other channel)
http://youtube.com/churchillcustoms
Be a laowinner!
Like comment subscribe!
Support me on Patreon!
http://www.patreon.com/laowhy86
Facebook:
http://www.facebook.com/laowhy86
Instagram:
http://instagram.com/laowhy86
Music used most of the time - New World Hip Hop
https://new-world.bandcamp.com/
My video is at DLive