DLive Mobile App Keeps Asking Me to Login Infinitely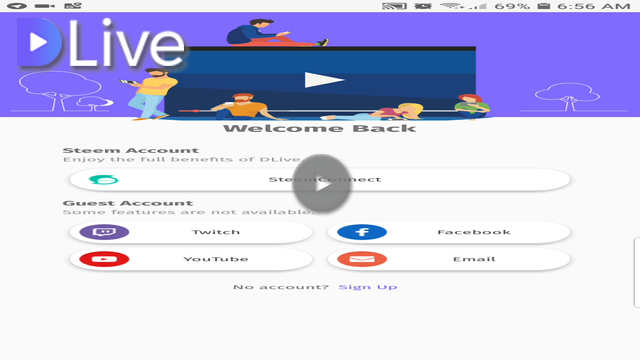 Tried logging in today within DLive to check if I can upload videos through their mobile app. Fifteen minutes and counting yet it is still on an infinite loop, it asks me to login via my Steem Account, I selected that option because I have one but as soon as it goes through the steemconnect process, it returns back to the login screen.
I am not sure if this is just me or if anybody else who's on Android is having the same issue. I did check the Playstore if they have an update available but none so far.
Let me know if there's a work around.
Thanks!
xoxo,
JUNEBRIDE
My video is at DLive