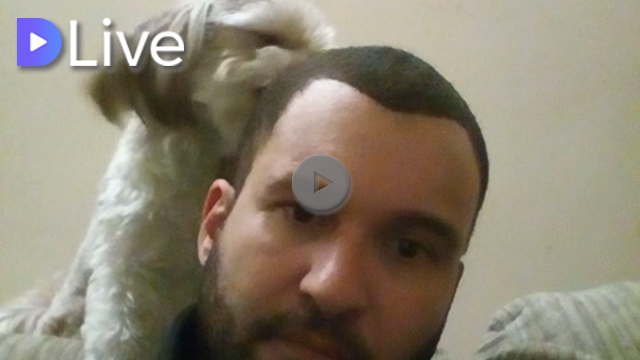 English version:
Hello people, good night
Continuing the chapters on my dog, I want to talk about why the shitzus licked so much. All races lick the owners, but the shitzus do this very often. You will see in the video.
From what I read, the lick for the shitzu represents affection. She makes him show it to the owner who loves him. If your puppy licks you too much, that's a great sign.
But not only that, but affection, licking is an immense anxiety reducer for the shitzu. When he / she does this, a withdrawal of his stress progressively occurs.
Finally, the lick shows submission. When a puppy licks, it is showing the owner who knows what position he is inside the pack. Since the Shitzus are very docile puppies, they tend to lick more, because they do not like to "dispute territory", especially females.
I hope you enjoy the video and the explanation.
Good evening!!!!
Portuguese version:
Ola gente, boa noite.
Continuando os capítulos sobre minha cachorrinha, quero falar o motivo dos shitzus lamberem tanto. Todas as raças lambem os donos, mas, os shitzus fazem isso com muita frequência. Vocês verão no vídeo.
Pelo que li, a lambida para o shitzu representa afeto. Ela faz com que ele mostre para o dono que o ama. Se seu cachorrinho o lambe muito, isso é um excelente sinal.
Porém, não é só isso, além do afeto, a lambida é uma redutora de ansiedade imensa para o shitzu. Quando ele/ela faz isso, ocorre uma retirada de seu stress progressivamente.
Por último, a lambida mostra submissão. Quando um cachorrinho lambe, ele está mostrando para o dono que sabe qual a posição dele dentro da matilha. Como os shitzus são cachorrinhos muito dóceis, tendem á lamber mais, pois, não gostam de "disputar território", principalmente as fêmeas.
Espero que gostem do vídeo e da explicação.
Boa noite!!!!
My video is at DLive