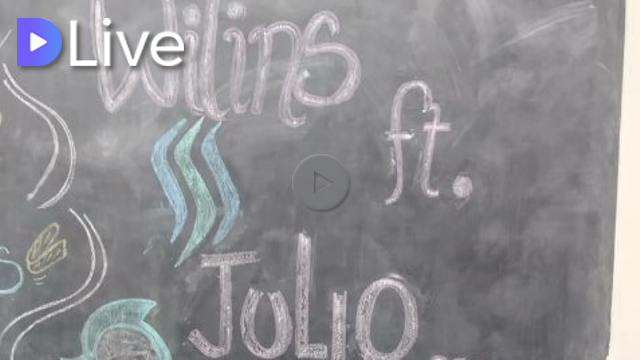 Buenas queridos steemianos.
A pesar de los problemas visuales, aun se puede disfrutar de un buen tema tocado en vivo por 2 steemians.
Este es nuestra vida, entregar a ustedes un buen trabajo.
Para que valga la pena cada aplauso que nos regalan.
Un abrazo grande para todos ustedes.
---
Despite the visual problems, you can still enjoy a good song played live by 2 steemians.
This is our life, to give you a good job.
So it's worth every applause they give us.
A big hug for all of you.
---
Interprete: Carlos Nuño y la grande de madrid
Tenía la expresión abierta y clara
y el corazón en plena primavera
su amor cruzo mi vida
como una bala perdida
y el destino me obligo a que la siguiera

La noche le prestó negro a su pelo
y el mar verde esmeralda a su mirada
el fuego de su aliento
se clavo en mi pensamiento
y después me fue imposible ya olvidarla

CORO
Por lo que has hecho yo quisiera despreciarte
tener valor para poder llegar a odiarte
pero mi corazón es embustero
y miente para no gritar que aun te quiero (bis).

Se despide con mucho cariño su servidor @juliolunar desde Cumaná-Edo Sucre, Venezuela con mucho orgullo. ¡Saludos a todos!
También me puedes conseguir a través de mis redes sociales: