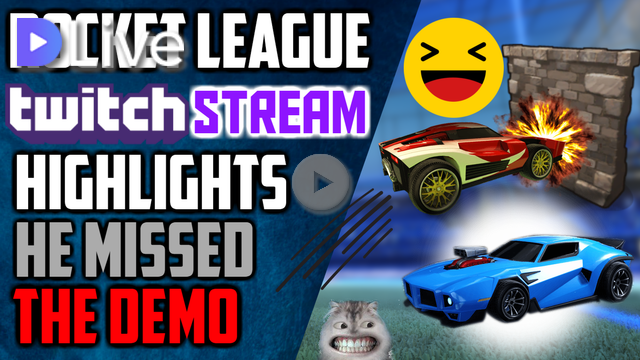 These are some of the best goals, saves, and funny moments from a stream I did a couple of weeks ago. My twitch has grown a lot since then and I have more videos and great moments to come so please subscribe if you liked this video.
There will be a new video uploaded to YouTube every Monday and Friday at 5 pm PST
I also Stream over on Twitch almost every night now so please come and hangout with me
You can Check me out here :
Twitch - https://www.twitch.tv/the_elastic_don...
Twitter - https://twitter.com/jpperc_steemit
Steemit - https://steemit.com/@jpperc
Esports and giveaways:
I am a member of Mountain View Esports where we do tourneys and host events a lot. you can check out my team here https://twitter.com/MtnViewEsports
We are doing a Destiny 2 giveaway on our discord on July 7th
https://discord.gg/SVWF8jF
Music used in this video includes
Title: Parasail
Artist: Silent Partner
Genre: Rock
Mood: Bright
Download: https://www.youtube.com/audiolibrary/...
Song: Elektronomia - Vitality [NCS Release]
Music provided by NoCopyrightSounds.
Video Link:
Download Link:
http://ncs.io/Vitality
Track: Disfigure - Blank [NCS Release]
Music provided by NoCopyrightSounds.
Watch: