#1 Overall In the Americas! Coaching Friends On Their Way To Legend!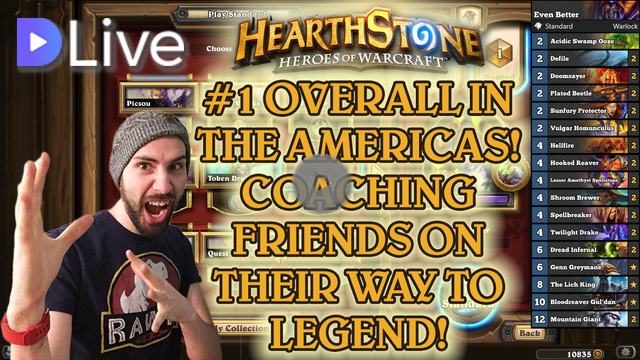 Last night I reclaimed Rank 1 overall in the Americas and still hold the top spot today. So I've decided to coach some friends of mine to help them improve, and hopefully help viewers improve alongside them.
This will probably be a shorter stream than usual since I've got to pack for a trip tomorrow, but I wanted to hop on and hang out since I am not sure how much I'll be able to stream when I'm away.
My live stream is at DLive