Finally Hit Rank 1! #1 Player In All of the Americas and South East Asia!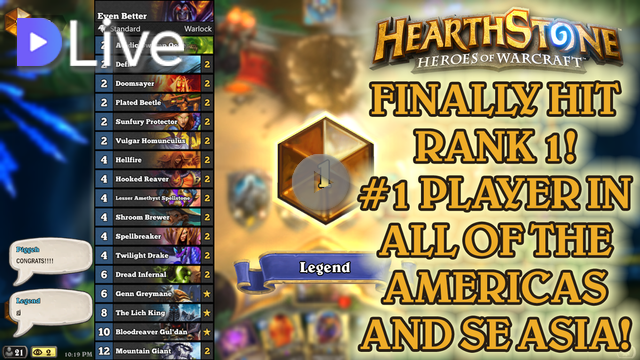 Last night I went on an epic 19-2 run, culminating with 9 wins in a row to finally hit Rank #1 Legend on the Americas server!
Tonight I'll be helping a variety of other players try to hit their goal on the ladder.
My live stream is at DLive