How To Dlive from your mobile phone?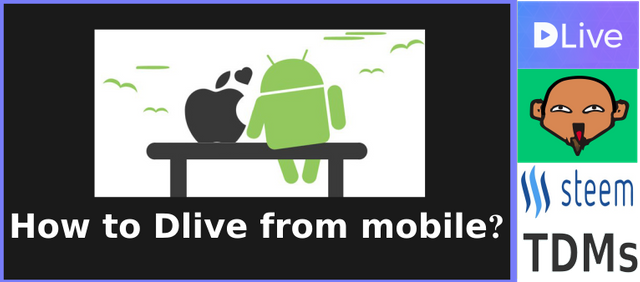 Press on the picture to check the video tutorial on Dlive.
How to Dlive Using Your Mobile?
Looking to stream live video from iOS or Andoird devices? Using the app Broadcast Me, This will let you use your phone to broadcast live to Dlive.
Basics
Initial Broadcast Me Setup
Your stream on Dlive
Needed Dlive broadcast Information
Streaming with Broadcast Me
Basics
The goal of this guide is for you to be able to setup live streaming on @Dlive from your mobile. This is pretty quick to do if you are familiar with live streaming, but we will take it slow. This guide does require four things:
Your phone (Android or iOS)
A Dlive Stream
Initial Broadcast Me Setup
Your first step is to download the Broadcast Me app on the device you want to use It can be downloaded here ( Link: Android | iOS ).
Below is a preview of what Broadcast Me looks like when you open it.
Please start by displaying the right side menu as shown below:
You now have six icons on the right-hand side:
The first is the ability to mute
The second is to change the camera (i.e. use the front or back camera)
The third one controls lighting
The fourth one is to set up your stream
The fifth one is to login to your broadcast me account if you have one
The sixth one is the help section
To set up your stream, please click on the gear icon
This will launch a setup screen as seen below.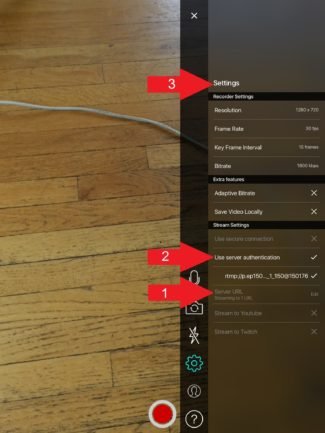 There are 3 steps here to set up your Dlive Stream with your Broadcast Me app. For the first 2 steps, you need to sign into your Dlive account to get your Strem information.
Step one getting the information needed for the stream:-
We go to http://Dlive.io & Sign in using steemconnect.
We choose Go Live from the right top corner.
We get the RTMP stream URL & the stream key
We combine them together.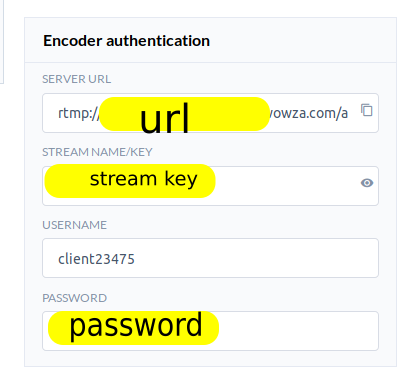 its suppose to be
"rtmp://URL" + "/" + "StreamKEY"
for example
This is my SERVER URL: rtmp://5720e6.entrypoint.cloud.wow.com/app-d4f3
This is my stream key: 50m3k3y
It becomes like this:
rtmp://5720e6.entrypoint.cloud.wow.com/app-d4f3/50m3k3y
<< so we copy this into Server Url by the end of the screen in Broadcast me.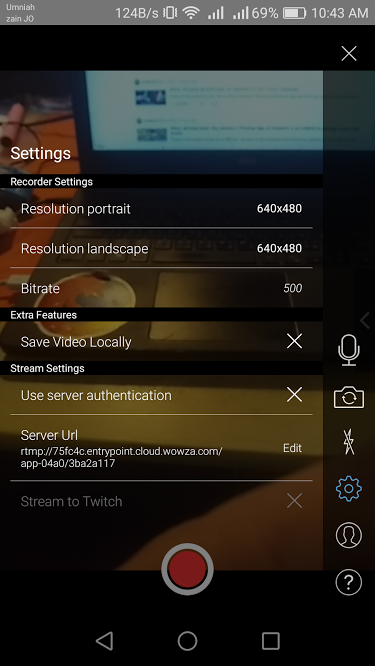 Now for the username and password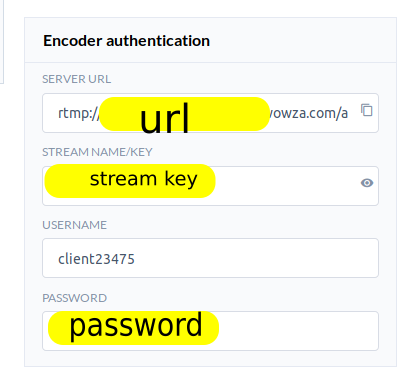 Now we press on Use server authentication in broadcast me.
Copy the USERNAME and PASSWORD from dlive.
Add them in Broadcast me.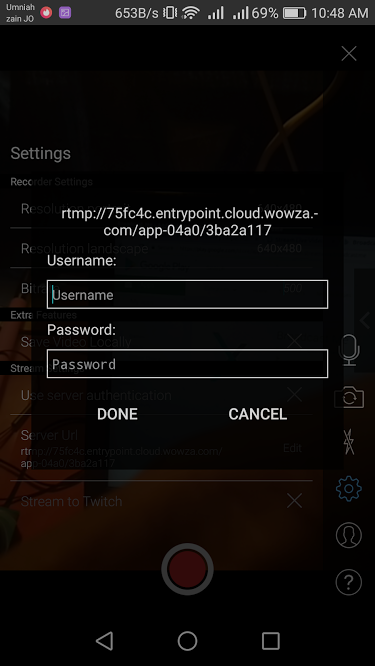 I use pushbullet app to send info between my laptop and Android phone.
Now your smartphone Dlive stream is ready, just press on the big RED button in the middle of the screen and you will be LIVE in no time.
Resources
Please note that I based the written tutorial on a tutorial made by Anthony Romero. here
If you have any questions please do ask me in the comments down below and I will get back to you ASAP.
And
As always may the crypto gods be with you..
From Earth dimension c-137
This is Jordan c - 137
My video is at DLive