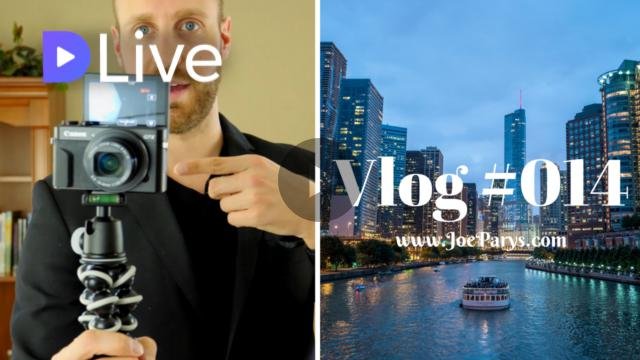 Welcome to our WEEKLY VLOG EPISODE #014 - I will now also be testing to see DLIVE and posting more videos here with you on DLIVE.
In this weeks exclusive, I take you behind the scenes of how to create professional videos at home! I share with you which microphones I am using, which lighting kits, which cameras, and so much more! Not only that but we go back to Chicago and get some amazing footage for you guys! We even have a special guest appearance at the end of this weeks VLOG!
PS - If you want to learn more about how to VLOG...
Enroll in my Bestselling VLOGGING course! https://www.udemy.com/howtovlog/?couponCode=STEEMIT9
If you enjoy these videos would you please SMASH that Like, and Subscribe button to show your support! Don't forget to click the bell icon for instant notifications for my next videos!
Thank you for all of your support!
PLEASE LIKE & SUBSCRIBE! Thanks for watching :)
Enroll in my bestselling VLOGGING course today
Follow me:
Website: http://www.joeparys.com
Udemy: https://www.udemy.com/user/josephparys/
Steemit: https://steemit.com/@joeparys
YouTube:https://www.youtube.com/channel/UC3tJnaWgbb4bxKDAoPjklXQ?view_as=subscriber
Instagram: @JoeParysAcademy
Click the BELL ICON to turn on my post notifications!
LETS REACH 100,000 Subscribers TOGETHER!
My video is at DLive