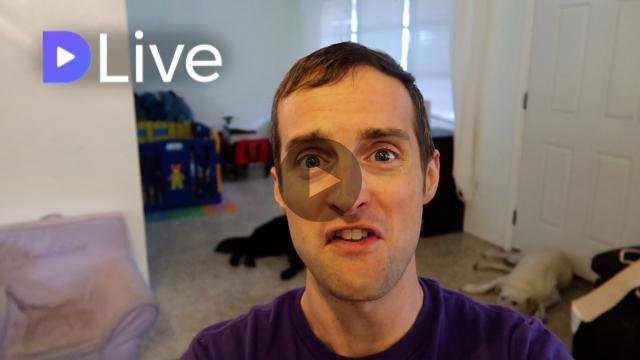 Will we explore the difference between "there is no scientific proof for that" versus "I haven't seen any evidence for that" because understanding this distinction helps us avoid using an idea of science as a tool of ignorance, fear, and oppression instead of a tool for knowledge, love, and connection?
Many of us, including me for much of my adult life, operated from this weird place where our idea of science acts a religion that we use to force our view of the world upon others. The easy way out of this for ourselves and to love others still thinking this way is to look at the difference between "I haven't seen any proof for that," versus saying, "There is no proof for that." This small crack in logic unlocks the full power of science to us and gives us a way to get back to using science as a tool of hope, faith, and charity!
Thank you for reading about day 195 of Happier People Podcast and I hope you enjoy it!
No Scientific Proof Exists vs We Have Not Seen The Evidence? #195
I used to have a really closed mind about things like UFOs, about things like the afterlife or before life, reincarnation, and I would turn to science and I would say, "There's no proof for that. There is no scientific proof for that."
I have since seen the proof for many things I thought were impossible to prove and I am grateful I am not the only one! So many of us use science against the purpose it was intended for by thinking that because we have not seen the proof or the evidence has not been validated using one specific method that we forget the rest of the world of possibilities!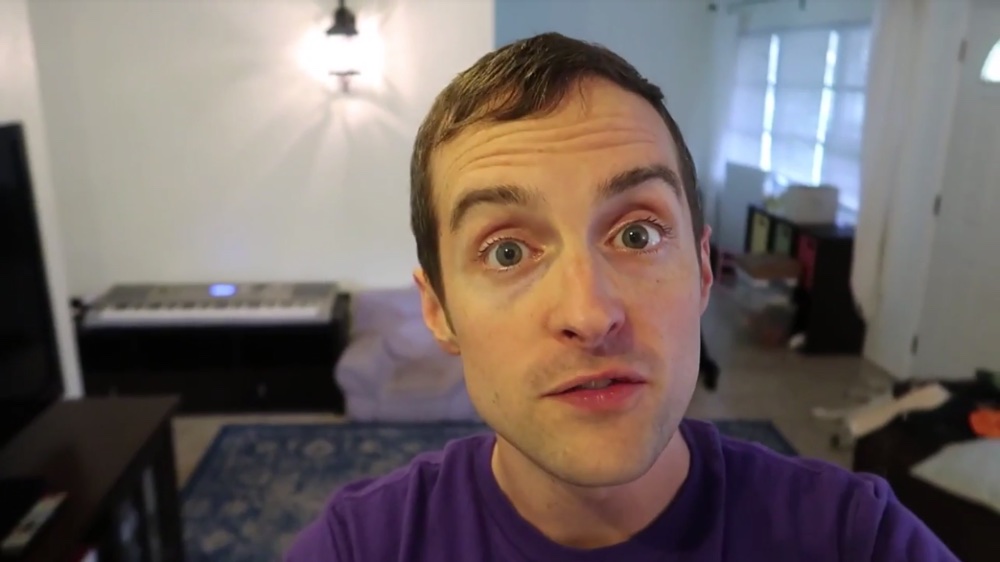 Science is intended to help us discover and experience the world together. The idea is to observe, measure and report using science in a way that allows us to consistently communicate what we find.
Ironically we have somehow turned science into a tool of fear and oppression where we think our idea of science is the only idea, and what we know about science is all that's known, and that somehow there's only a very limited scope of ways we are allowed to use science and that things can be proven.
Therefore, with this view it's impossible to prove things like God. We can't prove things like telepathy. How would we measure that?
We can't prove things like the afterlife.
I'm amazed how many people I've heard say, "There's no proof for UFOs."
There's a huge difference between not having seen it versus it not existing.
Let's think about it this way.
This is a TV behind me.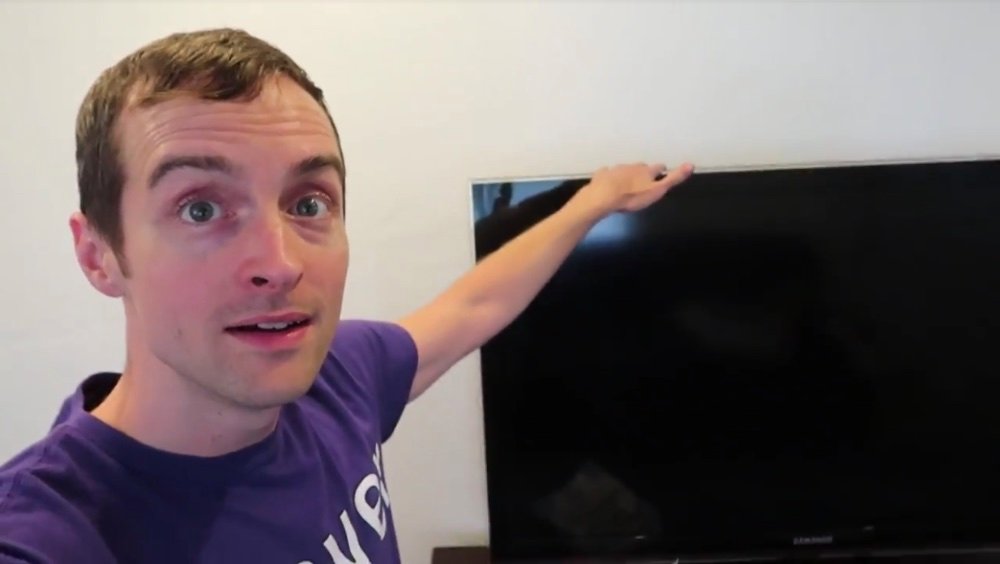 I have scientific proof right here that there's a TV.
Now, imagine if you'd never seen a TV before. If no one had ever told you about a TV, you could say that you have never seen proof a TV exists. You could still believe a TV exists if you'd heard other people talk about TVs.
Now, how foolish would the person look who said there's no proof at all in science that TVs exist just because they personally had not seen one?
If that example is easy, let us consider what it would be like if I showed you a TV that looked different?
"Well, that's not a TV. A TV must be exactly 32 inches high, 52 inches wide. That's what a TV is. If a TV doesn't look exactly like this one TV, it's not a TV."
Now, that's easy to do with a physical object and you can see the ridiculousness, the absurdity of it to say that, "Well, I've never seen a proof of a TV. There's no TV."
Now, we do this with things like God.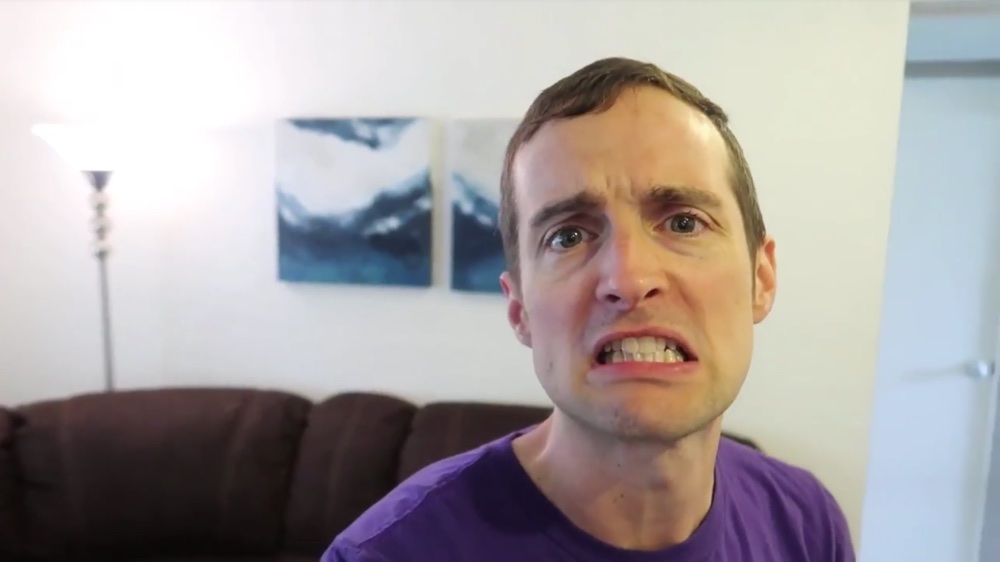 "There's no proof of God in science. There's no proof of UFOs. There's no proof aliens exist." Go look for it.
Science has proven an unbelievable number of things, and yet are we aware of that? Or do we have faith at least?
I'm not saying you need to believe that science has proven God. At least having an open mind in my experience helps a lot for being happy, for making contribution to the world.
There's a big difference in saying, "I haven't seen the scientific proof of God."
That's honest.
Saying that there's no science that can prove God, saying there's no scientific evidence for it, that's a lie. That is a lie out of simple ignorance because that assumes you know everything all scientists have done everywhere and you are the ultimate judge and jury. You have decided exactly what other scientists have done that's worthwhile. You are the all-powerful. You are God and therefore you shall determine what is and is not science, and you shall decide what evidence is and is not being seen.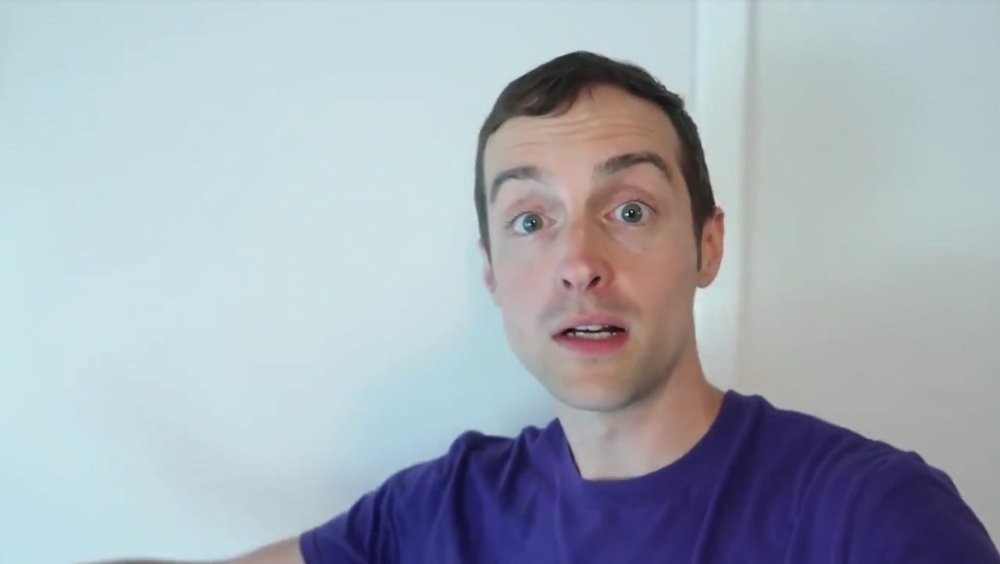 Now, feel free if you want to go for that, if you want to live like that. I lived like that a long time and let me tell you what, it was a miserable lonely existence because other people don't tend to like that. It tends to push other people away. Other people don't like being around other people who are closed-minded because it triggers fear.
If you tell me, "Jerry, there's no scientific proof for God," and I come back with you saying, "Absolutely, there is!" There might be no scientific proof for God. The scientific proof I've seen might be invalid.
There might be no proof for UFOs. All the stuff I've seen on UFOs and aliens might all be crap. It could all be a hoax. It could all be made-up. It's possible.
There's a big difference though, when we keep our minds open to possibility versus we close down on the world and say this is how it is, and that because I haven't seen it, it doesn't exist.
The trick is for a lot of us, what we see is all there is. We don't even see the difference in not seeing things and them still existing.
For example, let's talk about an anthill for a minute. Let's say there is an ant hill in the middle of the rainforest and the ants on that anthill have never seen a human being. No ant that's ever lived on that anthill has seen a human being.
Imagine one day an ant comes in from a faraway anthill and says, "There are these gigantic creatures called human beings cutting all the rainforests down. They are coming for us."
Now, if the ants trusted that other ant, they would be able to see and experience something even though they have never experienced it for themselves. They would be able to at least perhaps say, "Maybe there are these human beings, maybe there aren't." Now, if the ants who simply didn't believe that said, "There's no proof for human beings," all of the ants saying that would be ignorant of the truth that humans beings do exist.
One human being having seen an actual alien is scientific proof that aliens exist. That person's testimony is scientific within the scope of qualitative research.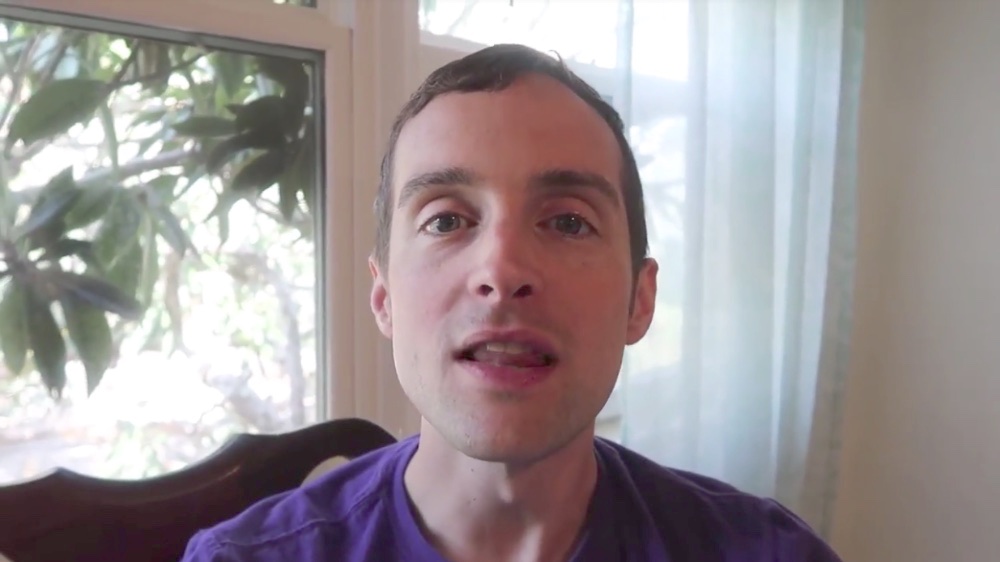 Many of us have limited our idea in science lots of times that qualitative, in other words, the testimony of one person is not scientific, that only quantitative or things that measure in a certain way with numbers, with certain types of studies, that only these are scientific and that is a hell of a bias.
Once we see beyond thinking science must be done a certain way by certain people that act (and probably look) a certain way, then we see the possibility of proving things just requires one person's honest testimony. One person's honest testimony can prove almost anything, and then we see the world is a really big place full of infinite possibility, and that's kind of scary for some of us. We like to think we know how everything is and we are afraid of things that question that.
A lot of us, and I've done it for a lot of my life, created this little fantasy world where "I'm God. I know everything that goes on in this world and I simply then disagree with anything that doesn't fit my world view," and that's an unhappy lonely prison to be in. Now, for those of us who want to stay in there, feel free, live in your own prison. Go ahead and say that there is no scientific proof for that. Doing that allows you to live with the results of that.
I personally find that's a miserable way to live, and I believe in things today like UFOs, God, telepathy — I even believe people can teleport without any technology. I think it is possible for one body to teleport into another position. I hear that Buddha did that. The Buddha teleported across the river. I might be wrong about that. It might not be possible. I'd rather have an open mind and be wrong about some things that are possible than be ignorant to a world of possibility.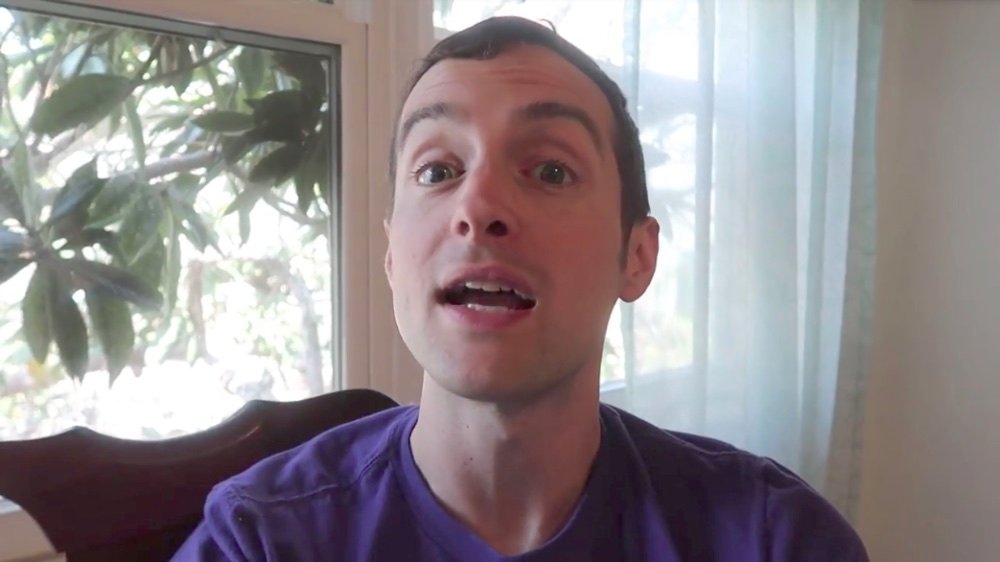 The greatest stupidity I've experienced in my life is closing my eyes and saying that nothing outside of what I can see exists, being blind to the big beautiful universe we live in, and then blaming other people for that as if somehow it's everyone else's fault that I closed my eyes and can't see anything.
I'm grateful today that the courage of sharing from others has motivated me and has given me the courage to open my eyes and look around and see I know a very small percentage of the whole, and me not seeing scientific proof for something is a lot different from it not existing at all.
What I consider scientific proof today might be different from what I will consider scientific proof tomorrow. I consider scientific proof today one person's honest testimony like the anthill example. If one ant honestly reports back having seen a human, that's scientific. That's an observation measured and reported back.
That's the foundation of science, to communicate our knowledge and to allow us to be god-like in knowing and the first step is to have an open mind, to say, "You know what? I know very little. I will let my fellows help me learn more about what there is to know," and to see that there is a lot of possibilities within science, that it doesn't just have to be measured in a laboratory by a researcher with a white coat, on counting beans using an exact method for it, to be scientific and for it to be true.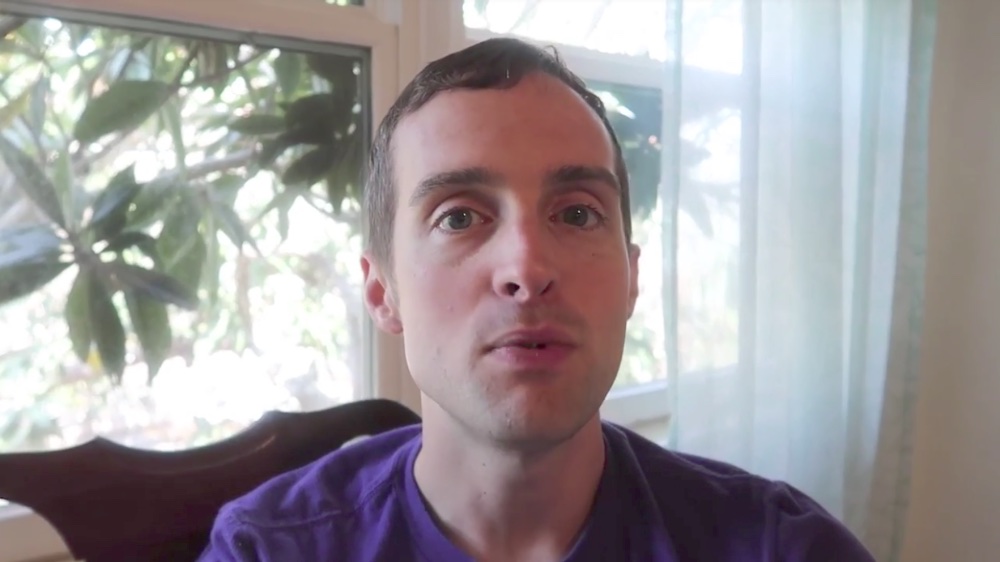 I appreciate you giving me the chance to share this message today. I hope this is helpful especially to have love and tolerance with those of us that still have our eyes closed and pretend that nothing else exists. I love you. You are awesome. I hope you have a wonderful day today.
Thank you for reading this. I hope this day 195 of Happier People Podcast was helpful. If you found this post helpful on Steem, would you please upvote it and follow me because you will then be able to see more posts like this in your home feed?
Love,
Jerry Banfield with edits by @gmichelbkk on the transcript from @deniskj
Shared on:
Let's stay together?
Our Most Important Votes on Steem are for Witness!
My video is at DLive