Starcraft 2 Heart of the Swarm - Mission 19 - Death From Above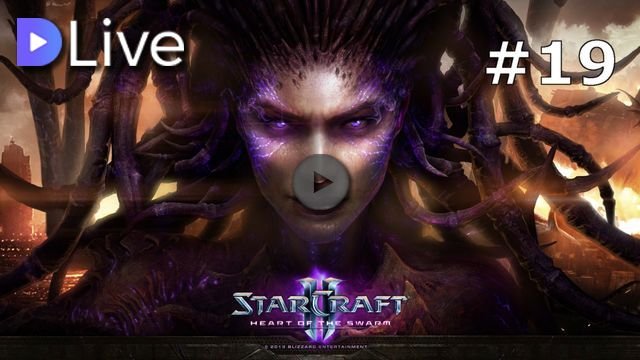 Hello guys !
Another day, another game and today we are going to play Starcraft 2 Heart of the Swarm ! Since I played the Terran campaign, why stop there ? I'll do the whole campaign again but let me warn you, I'm not as good in Zerg than in Terran :p
Here is a little description of the game:
Starcraft 2 Heat of the Swarm is military science fiction real-time strategy video game developed and published by Blizzard Entertainment. This is the second chapter of Starcraft 2, there is one more after this one; Legacy of the Void.
You can click here to buy the game or learn more about it.
You can also suggest me games that you want me to play for another playthrough or just for a presentation video.
Just a little note, I bought a new mic so my voice should sound better now.
Here the source of the image I used for the cover: source
Don't hesitate to leave a like, subscribe and comment for more !
My video is at DLive