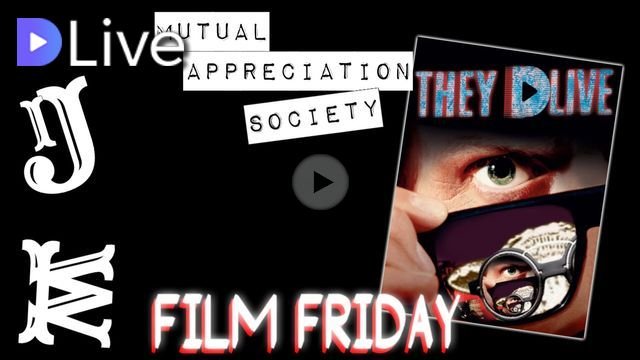 What's up, @DLive!?
It's the Mutual Appreciation Society's [MAS] Film Friday! #IRL
We are stoked that this is our 13th Episode! It's literally our Friday the 13th!! (But on the 31st, which is also kinda weird and freaky-deaky cool...)
Tonight, on @fulltimegeek's request, we are watching They Live
Come have a bevvie with us and relax!
💘,
JakobXan
My live stream is at DLive