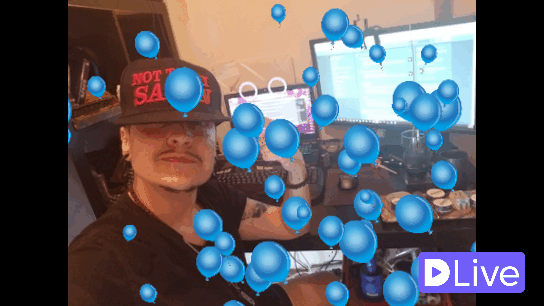 I've been having so much FUN learning how to do everything I want and just being here.
The singular act of loving presence in one's own world, more of that.
What do you think of my hat, @fulltimegeek??? (It's been my magick helmet for this strongend! I hear the "Gerrymanderers" are crowning like real "Kings" Way to win, right? lol!!!)
Luftballoon me up on this. Mine are Cerulean, like the sky and the eye I was birthed through. Thank you for this!
💘🎶✌😎✨🐱‍👤,
JakobXan