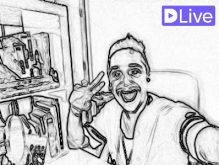 Hey Friends,
Just hanging out #IRL doing my stream for the new DLive campaign!
I am finishing my #DIY #birdfeeder project and DJ'ing some tunes while we talk it up...
,
JakobXan
P.S. - I downloaded a couple of vintage games made by fans of Mario & Sonic the Hedgehog last night, so I may be testing those out here, too!!!
My live stream is at DLive