Falling Slowly - Cover by indy8phish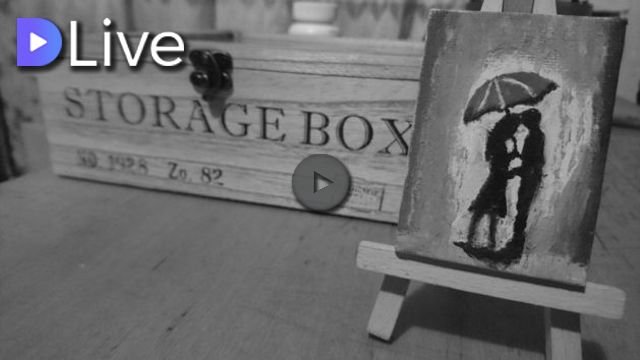 This is my cover of the song Falling Slowly by Glen Hansard and Markéta Irglová.
This piece won the Academy Award for Best Original Song at the 80th Academy Awards for the movie Once.
It has been my all time favourite song since I first watched the movie a couple of years ago and it has several meanings to me.
As Glen himself put it, it's about that moment when you are at a party and you see this person on the other side of the room across a bunch of people and you instantly fall in love. Then it turns out she's your girlfriend :) Take it as you will.
Oh and yes - the painting is made by me, it's a miniature that I crafted a while back, about the same time as I found the movie Once and the song.
This was my first time recording something by myself, without any help apart from watching lots of tutorials. I know nothing about mixing or mastering, so I just added some reverbs and compression here and there, the final "mix" going through an automated master via LANDR (https://app.landr.com/) where I get free mastering for a couple tracks every month thanks to owning an Audient audio interface.
I guess I'll just drop my specs here, then.
Microphone - sE Electronics X1 S Studio Microphone
Audio interface - Audient iD4
Acoustic guitar - Fender T-Bucket 300CE
Electric guitar - Burns Brian May Red Special Signature
Effects pedal - Digitech Brian May Red Special (only effects from the pedal were used for the electric guitar)
Recording software - Cubase LE 9
Video editing software - Sony Vegas Pro 13
So yeah, here is Falling Slowly by yours truly. If you have any questions, please let me know in the comments and I will make sure I answer them to the best of my capabilities.
My video is at DLive