-indyLive- Steeming Pile Special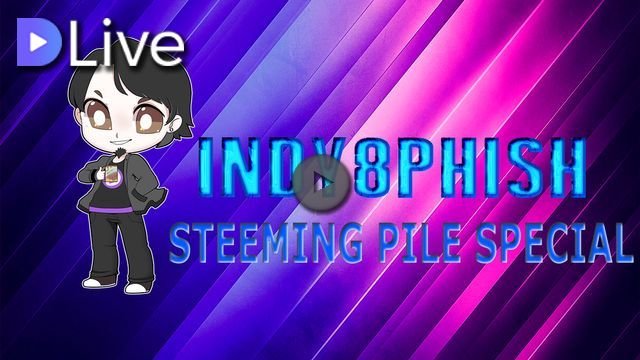 Joining the Steeming Pile today to talk about Live Streaming on DLive! Now that's a topic I want to get into!
Check out the one and only host @johnspading!
Along with the other regular faces on the Pile:
@g0nr0gue
@shawnsporter
@patrickulrich
We are going to be talking about the pitfalls of live streaming, best practices, tools & resources and more!
The guests on the Steeming Pile tonight are @chiren, @vectorabbot, @indy8phish, rook81 and (maybe) @calimeatwagon.
What are you waiting for? We are off on an adventure!!!
My live stream is at DLive