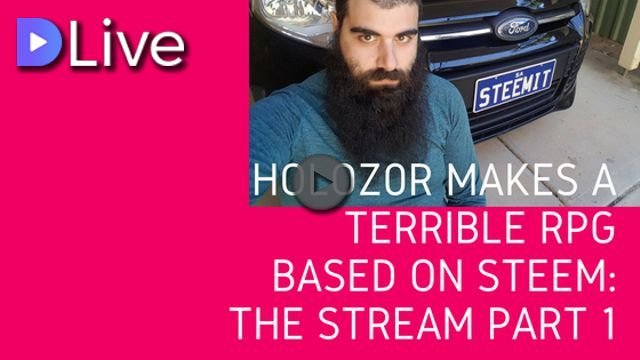 You've seen me play games. Now, I'm going to make one. It will be based on Steem, the personalities, and the experience of the blockchain from start to finish.
If you want to be a NPC, you'll need to comment on chain. If you want to make suggestions as I go, please feel free to do so in the dLive Chat. It'll be overlaid on the stream!
I'll also be taking notes.
Watch me fumble through unfamiliar software (and probably read many tutorials) as I learn the fundamentals of making the game function as I intend.
The more you donate, the longer I'll commit to making this stream! (You might even earn yourself naming rights to certain things in the game!)
My live stream is at DLive