Szczerze o Polskim TouTube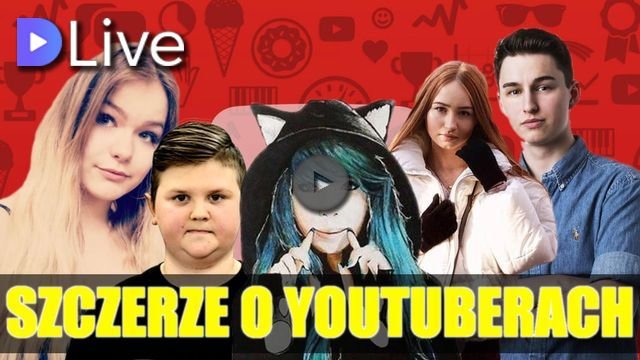 What makes me happy is which "stars" are the role models for today's young people... Pseudo stars, influentists (LM96, Dubiel, Czuux, Daniel Magical and others), who completely represent nothing... You'vegreen 160,000 people by text message, you finally have no problem with almost 2 million viewers and every one of you loves a stick (cameraman) with the fact that after all, you don't represent anything at all, but children love it... Reading the comments under my last film, I have the impression that cheating on 160,000 people is a little bang...
Few? We go further. LM96 (Angelika Mucha) After being and being there she represents nothing... A big fan of JB (everyone has some idols), but to go to the scams and paste some stuff found in the nece? poor...
Marcin Dubiel... His academy of pranks is already an outdated memo, not to mention selling and making films about the crypto, not knowing the operation of this technology completely... His last masterpiece together with the LM96 reached a total bottom... Hey let's help the homeless" So they didn't find the homeless but they bought all the goods from a florist and some stall owner and on the second day when they found the homeless they gave him sneakers worth 1000 zlotys... NO! it's not nobility or willingness to help, but simply warming the image, because in the end the second film with crying and chocolates won't pass... So you have to play on emotions. Ehhh, recognize them as heroes, but remember that the real hero doesn't wear a cloak and doesn't boast about it to the right and left. Another model to follow is Nanmi Chan, I will skip the plagiarism issue because it is a topic ploughed like a cabinet of her aunt... But sincerely what knowledge does she have? Only the one he will read from Wikipedia, i.e. he does not have his own knowledge... But she knows how to be a sweet mountain which would lick all girls aged 10 - 14 years and most of the time the children are lying down such a mountain**o with taste... And Czuux, you have to answer, his content is one big joke and it's verbally... "heheh petards in a bottle! Serious? At his age I was playing with nitrate and sugar and sometimes with gunpowder and what, and there was nothing like that in my childhood, where I played with these things myself, and now "eyea, let's see it on the tube", and that's all about the creative entertainment of children... Another person? Hmmm Klaudusiek and Cocoa Pool! OMG she entered the cocoa pool! Not serious enough to be able to afford it? And that's how I forgot the children they love it, they love watching a cane without ambition company in a swimming pool full of cocoa... This multi has already evolved in a good way because if I don't like its tracks, at least it creates music with more or less message, but at least it will leave something behind and play a few concerts and after all these top youtubers will stay MULTY NICAL... The mentality of children today is a failure, and what will happen in 100 years' time is perfectly shown in the film "IDIOCRATION".
My video is at DLive