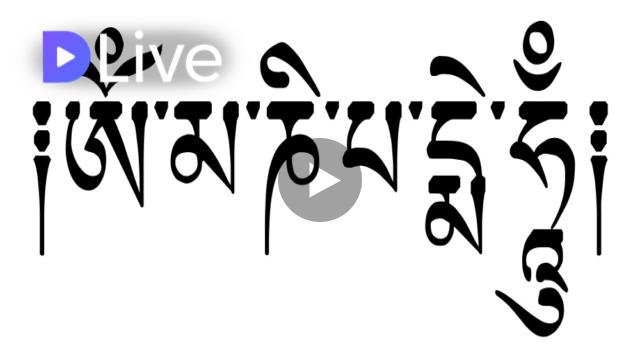 You are cordially invited to join us in a powerful buddhist chant. Its super simple and the words are easy.
They are: OM MANI PADME HUM.
This chant is ancient and has many different interpretations but I'll use the teachings of the Dalai Lama as he's probably more qualified than me on the subject lol!
"The first is Om: it symbolizes your impure body, speech, and mind
Mani: means jewel and symbolizes the altruistic intention to become enlightened, compassion, and love.
Padme: means lotus and symbolizes wisdom.
Hum: which means purity must be achieved by an indivisible unity of method and wisdom.
All together the six syllables, om mani padme hum, are a practice of a path of method and wisdom so you can transform your impure body, speech, and mind into the pure exalted body, speech, and mind of a Buddha"
My live stream is at DLive