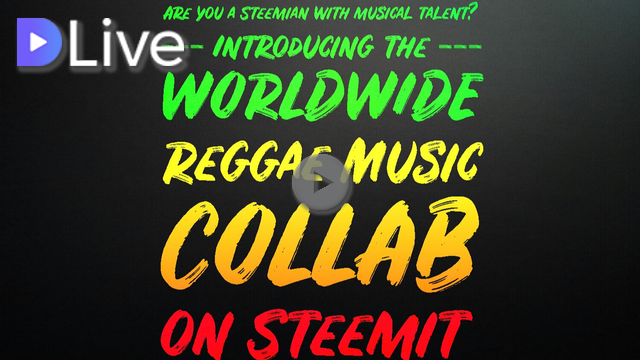 Let me share with you a snippet of the first reggae track I have ever made.
It's still a work in progress. I'd say 50% done.
Still have to work on a better arrangement.
My father is already recording an electric guitar solo for it in Barcelona.
But we need singers, and maybe more instruments.
Calling all musicians on @Steemit: let's collaborate!
I'm looking for talented Steemians who can sing and play instruments.
If you feel this track, and want to collaborate, leave a comment below with a link to your music.
You can record your instrument part (audio and video as well so we can create content with it as well) and send it to me. As long as you have access to a recording space and gear, you can do this anywhere in the world.
We can discuss ideas on the arrangement as well, and I am open to any suggestions. After all, it's my first attempt at composing a reggae tune.
Then my duty will be to put all recorded vocals and instruments together at my home studio in the Austrian Alps.
Without a doubt, this is shaping to be one of my most exciting projects of my life so far. I wish to show you the finished song very soon.
It goes without saying that all instruments were played / programmed by myself. No presets loops used.
I call it 'Destination Royale'. Although the final name is open for changes.
The Reward Sharing
It goes without saying that the sum of all posts related to this project will be shared between all the Steemians involved.
What do you think?
are you in?
Cheers
My video is at DLive