[Changes!] Stream Schedule - Week 21 (21/05-27/05)
A new week, a new week of DLive streams!
This week they'll be lots of co-op gaming going on. I plan on diving back into Hunt: Showdown with my buddy @lethsrock, starting up a State of Decay 2 playthrough with nobody but Mister @strawhat himself and probably going to play some more Darwin Project with my padawan @criticalbarny.
I'm very busy this week with other stuff too, so not everything is set in stone yet (especially the weekend is kinda vague atm), but I'll do my best to get at least 5 streams in!
Have a great week everybody!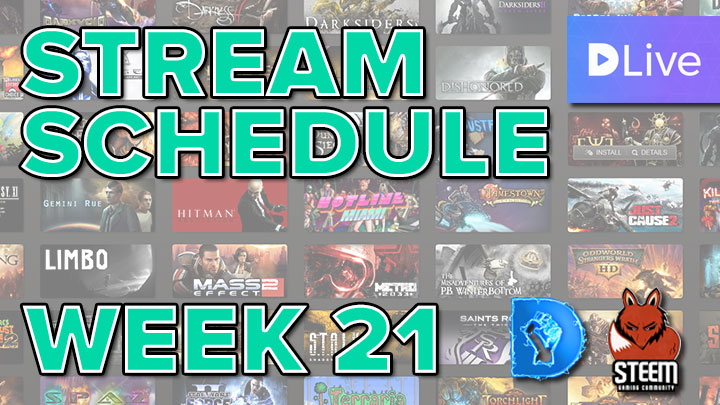 Stream Schedule Week 21
This is the stream schedule for week 21 (21h of May- 27th of May). All times are CET or UTC+1:
21/05: Hunt: Showdown (20:00-22:00)
22/05: State of Decay 2 (TBD)
23/05: No stream
24/05: No stream
25/05: TBD
26/05: TBD
27/05: TBD
And last, but not least, a big shoutout to the SteemGC and DUnite communities. If you want to meet fellow Steemit gamers, make sure to check out the SteemGC Discord channel or DUnite Discord channel!