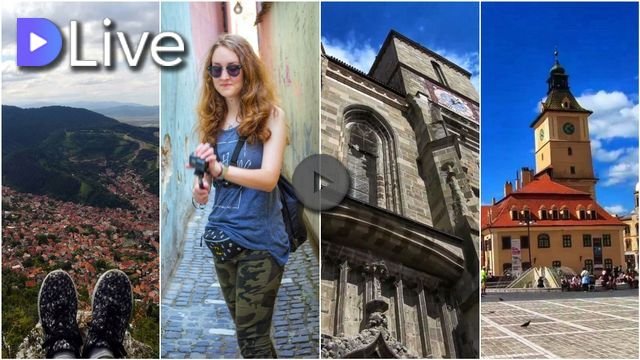 Hello everybody and welcome on the first video of this new series that I was planning to start for a while now.
As I have already said in my intro post, I am going to post travel videos that I recorded during random trips that I enjoyed very much and where I felt a simple story or some pictures shared are not enough to make you properly feel those vibes that I lived.
So in today's post I will share a video recorded in Brasov, Romania, which contains 4 places that I have already shared stories and pictures from there with you, and I'm talking about Tâmpa Peak, The Rope Street, The Black Church and Council Square about you can still read by clicking on the names of those places, if you don't know their stories yet.
As I already said for many times, I never read about a place that I'm going to visit, before visiting it, because I prefer to live the present and don't let myself being too touched of the history or the past of some locations that I'm visiting, as I consider it's all up to us to create a story and some feelings to a place that we visit and not live those feelings that its past are sharing. I do love to get informed and learn about new places but I do it right away I finish my journey, so this is why I also want to share some videos from the trips we take together, so you can see all the fun and all the events are happening along our little trip.
Being my first travel video that I share with you, I'm looking forward to hear your opinions and what do you think about all the work I've put in.
It's the first video I managed to edit in Premiere Pro CC 2018 so I'm still learning and trying to improve my skills from a video to another.
Video recorded with: GoPro HERO 6
Edited in: Premiere Pro CC 2018

All rights reserved.

You can find me on:
↪ DLive: https://dlive.io/@gabrielatravels
↪ Steemit Blog: https://steemit.com/@gabrielatravels
↪ Facebook: https://www.facebook.com/gabrielaistraveling/
↪ YouTube: https://www.youtube.com/gabiivdesign
↪ Instagram: https://www.instagram.com/gabriela.tv/
↪ PayPal/Contact: gabriela.valceanu19@gmail.com
My video is at DLive