Hey! Let me introduce myself.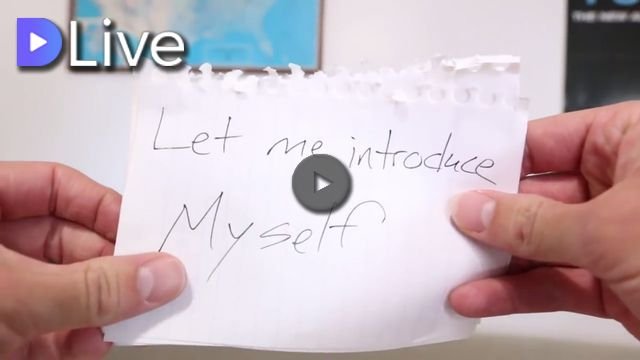 Allow myself to introduce myself....My name is Jordan Taylor..... Wait! No its not - Obscure film & hip-hop references aside - I'm fubaki0651.And as the title suggests - This is my first Dtube video where - among other things Lucky you!
I say it all in the video - Give it a
As some of you are aware - I've been here for a little while now Roughly 2 1/2 months - I've gotta say that I'm having an absolute blast - But felt I was becoming a bit complacent so in an effort to push myself I decided to try something different. Forgive me if i seem nervous - I'm almost never infront of the camera - Normally I'm behind it. So yeah I figured it was about time to give the blockchain and all the wonderful people here a little bit more. I wanted to make it official and put a face to everything for you guys!
I absolutely love steemit / Dlive I'm so excited to be part of this community.
It's been a long time since I've had a channel trailer that represented this channel properly, so I thought I should make one for new people who happen upon this channel. Honestly, it was really hard to make this because my channel really is all over the place in the kind of things I create and post, but that's the way I like it :) Thanks for subscribing! And if you're already subbed, you get an A+.
::Let's talk places::
Twitter: https://twitter.com/messy_jordan
Instagram: https://instagram.com/messy_jordan
Snapchat: Messy_Jordan
Business inquiries: [email protected]
My Album "Long Drive": https://itunes.apple.com/us/album/lon...
My video is at DLive