Fugue State Audio - Monday Night Noise Session 003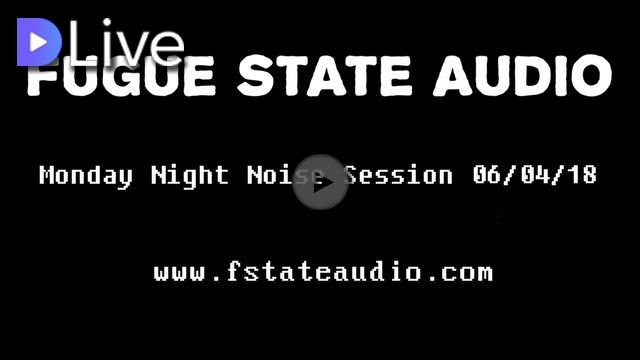 Welcome to the latest edition of Monday Night Noise Sessions! This one links back to another post I made recently, in which I used databending to process a photo into glitch art, see Rorschach on Acid. The process involved converting the original image into raw data and importing it into Sound Forge for processing with audio effects. This piece uses the audio version of that raw data as one of the main sound sources, run through a custom granular synthesis effect called "grainfed".
I started a new job this week, and in the chaos, I didn't get a chance to find something new to play with video/visualization-wise, so once again, visual effects are provided with VSXu.
If this is your first time here: Monday Night Noise Sessions are recorded live, using a mix of hardware and software. I lack the bandwidth to do a proper live stream, so the videos are pre-recorded, but no editing is done to the performance.
Further details:
Audio gear/software used:
Kurzweil K2000S
DIY modular (Lunetta-style CMOS and analog stuff)
Behringer Virtualizer Pro & Composer Pro
Yamaha EMP700
Alesis Midiverb & NanoCompressor
ADA S-1000 delay
Tapco 12 channel mixer
Plogue Bidule (VST host/DAW) with following plugins:
sg-grainfed (granular effect I made with SynthEdit and released on my old website "the synthgeek pages", can be downloaded here: https://www.fstateaudio.com/?page_id=10)
Cockos ReaEQ
Negspect Atlantis Filter
iZotope Trash
Nomad Factory Bus Driver
Tiny God Tiny Chorus
MDA ThruZero Flanger
Kjaerhus Classic Delay
Signaldust Abstract Chamber
JB Barricade
Voxengo SPAN
Video was captured with OBS, titles added in kdenlive. The visualizer in the corner is VSXu: http://www.vsxu.com/
My video is at DLive