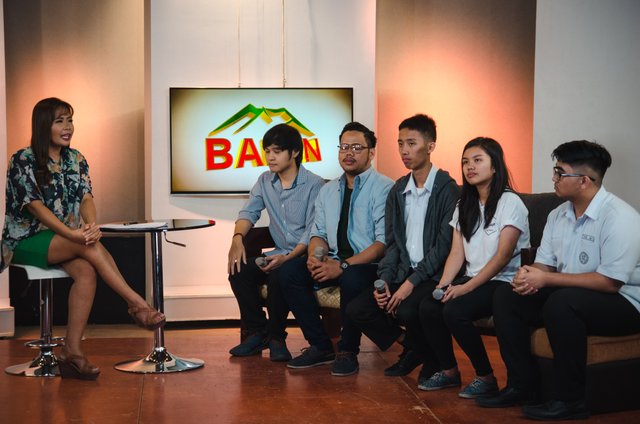 This is the video of our Steemit TV promotion for Steemit Pampanga 2018. This Feb 13, 2017, at Pamintuan Mansion Museum will be the first Steemit sponsored event that's also broadcasted on our local news. We invited multiple artists to perform on that day and we did it by promoting to them that there'll be a chance to join an amazing community who will reward their valuable efforts and arts. We are expecting at least a hundred people to be on that day.
Why we needed our own Steemit Events?
Steemit Events
I proposed this project as part of my 4-phase strategy on promoting Steemit in my city.
Here is the rough idea:
Pay the artist with SBD. Simple right?
Upvote the artists by Steemit Pampanga.
Business sponsors will upvote or donate SBD.
The flexibility of our own events will allow multiple showcasing of different talents on the platform.
Benefits
There are so many benefits and it varies from every event. ex. Steemit Showcase Musicians benefits those who are musicians in our platform.
It will create the sense of exclusivity of our platform, obviously, if they want to be part of the event they have to sign-up to our platform.
News loves to cover unique events which in turn will create trust in the everyday viewers.
Businesses might take advantage of our events by seeing how many people come to every event then probably will invest in the platform.
In the end, we win, more investor and more users plus trusted public promotion.
How did we promote?
Make every member, follower or in my case performers invite someone they know to watch your event and to add some thrill and excitement make a contest about it "Who has the most invites?" give them incentives and you will be amazed on how well this will work.
To me it works in two ways:
I get the trust of the people who will watch the event cos someone they know invited them.
Artists will get motivated cos someone they know will watch the event.
How can we promote effectively?
For me, the pre-requisite for an effective promotion is trusted promoters that's why I'm confident about promoting in our school cos we can site the help of:
Micro influencers - with the help of my group members who are Student Council officers, Newspaper writer, Radio DJ, Theatre President and known talented artists.
Events - My group have performed at the school multiple times already with Local artists. Utilizing this established connection we can do it again.
Facebook Seminars - Inviting them on our seminars using our facebook page with hundreds of likes and asking the other Facebook pages to do the same, we can do this cos were friends with the admins for a long time.
How did I promote on TV?
PROMOTE THE COMMUNITY - My mistake was I'm so excited that I tried explaining the technical side of things which they don't need at the moment. By promoting the community its easy cos I myself experienced the amazing support this platform have for everyone.
I promote like "event sponsored by an amazing international community who supports local artists and talented individuals"
This created the right amount of interest to make them decide that they will interview me on the day of the event itself and will be featured in their news!
40 days to be exact since I joined steemit and all I could think of is how amazing this platform really is. From then on I have been working on this TV promotion and planning to make a stable Steemit ecosystem here in our city.
Future
Soon you will all meet my group members together with amazing artists as well as content creators, we will continue on this path and this won't be possible without the help of @starkerz @anarcotech @surpassinggoogle @steem-ambassador @futurethinker @tpkidkai @steemph. Thank you so much!
Help is always appreciated but I'm more than happy to get your support even in comments. Thank you Steemit! Thank you for reading! Happy promoting!
My video is at DLive