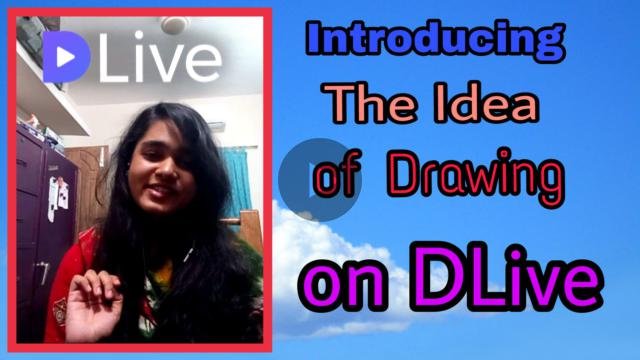 Hey Dlive family!❤
How are you all? Hope so you guys are good.
So today I am here with my another video. I am making this video about art. I hope this will be helpful for you guys.
Art is really a fine subject I personally think so. By making or doing art your creativity level rise up. Those creative ideas will help you a lot in your real life. Moreover by art you can do whatever you want to do. There's no rules. You can do anything what you want. No one will stop you to do that thing.
You have your freedom. You don't have to use your words. You don't have to follow any rules. There is no word that your art have to perfect. There's no matter if your art don't look good. It's you art so you have that freedom to do anything.
When a child make a drawing he don't listen to any one. He does whatever he like. And also by that he gets much pleasure. Artists are also like that. They'll do whatever their mind say and thus they express their words and great much pleasure.
By doing art your art skills rise up. You will learn things about yourself you didn't know. You can challenge yourself to consistently grow.
By doing art you will able to show your emotion. If you are angry or sad then start to draw. By that you will feel better. Only by art this all things are possible.
I want to work hard in Dlive. I am really happy I am sharing my videos with you guys and I am also getting payment. I want share more videos. I hope that will be helpful for you guys.
Keep me in your prayers. Keep supporting me.
Stay blessed. Stay tuned.❤
@evalina
My video is at DLive