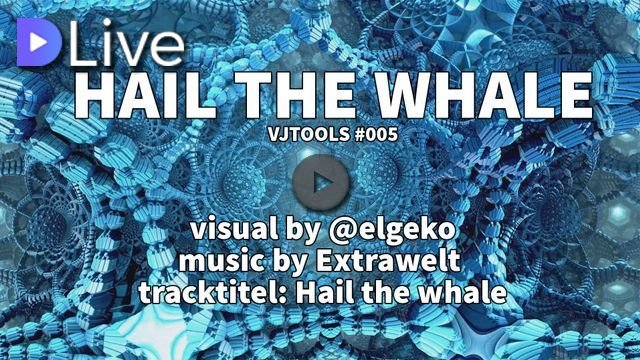 Hail the Whale
Number five of my VJtools series. Highquality visuals clean without any insert ready to be used by professional VJs.
Hail the Whale visual theme created and produced by @elgeko inspired by the music titel: Hail the Whale created and produced by Extrawelt
Make sure to watch in original FULLHD quality !
My video is at DLive