Thanks for participating our bounty survey! [Join our alpha test]
Thanks everyone for participating our bounty survey. We appreciate all of your feedback.
Here is the result of the lottery and rewards. The rewards will be sent within 24 hours, please let us know if there are any questions.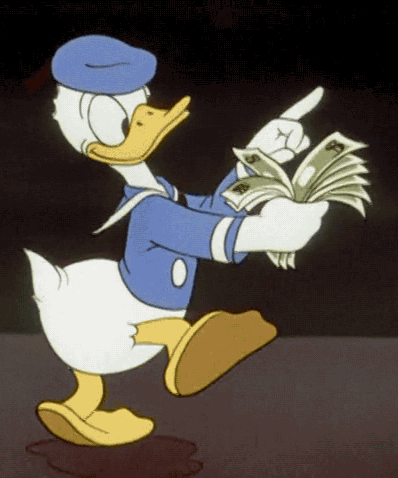 We are sending out the bounty based on the rules we announced previously. We appreciate all of your participation and decide to give all participants rewards.
For those who haven't resteemed our post, we will still give out a small prize as appreciation from an additional reward pool ( so the approved users will still get the same amounts of rewards).
Here are the rules:

Resteem this article
Complete the SURVEY fully with no fake answers
Any account with reputation level less than 30 is not allowed to attend.

Prize:

Following the tradition of Steem, every qualified participant will be rewarded. Eighty percent of the prize will be given to those who win the lottery of great ideas, and Twenty percent will be distributed evenly to every other participant.

So, for example, consider this scenario:

If this post earns $1,000 in total, $500 will go to Great Ideas contributors
We will draw the names of 3 people to split $400 and the rest, $100, will be distributed evenly to the remainder of the >participants.
In order to make a fair lottery, the lottery winners are decided by the python random function and a seed based on the sum of approved participants' timestamp. DLive has no control over the lottery result and no DLive member has participated in the survey.
Congrats to all:
Lottery Winners
Participants with resteem
@stephen.king989
@wallsnow
@flauwy
@teknow
@skenan
@beekart
@JUMOWA
@Rainbowme
@bleepcoin
@rival
@ash
@katamori
@sames
@nutela
@sergiomendes
@omgrofl
@netuoso
@cerebralace
@max-infeld
@skpjr001
@planetauto
@shieha
@rivalhw
@waiyee422
@forykw
@colmanlamkh
@victorier
@nuagnorab
@joshvel
@m3rcos1ty
@incrediblesnow
@leyebiz
@simgirl
@rye05
@mman
Participants without resteem
@turpsy
@free999enigma
@jeffreytong
@vishalsingh4997
@Ladygray85
@indend007
@xoni
@kolatz
@globocop
@deniskj
@aaronmcheong
@daishinkan
@dontwanttoreceiverewards
@davemanchester
@sinned
@jonny-clearwater
@krischy
@mehro242
@the-ego-is-you
@nicnicy
@luneknight
@someonewhoisme
@mckenziegary
@ervin-lemark
@justinestime2
@cryptocheta
@matteodem
@distantsignal
@dimarss
@shourai
@cryptobychirag
Again, thanks for all of your participation and look forward to having your participation in our next event. We are planning on an alpha test for DLive soon, if you are interested, please join us in our slack group. ( this test will be for around 50 test broadcasters. )