DLiveStar | New DLiveStar campaign and Social Media campaign Winners!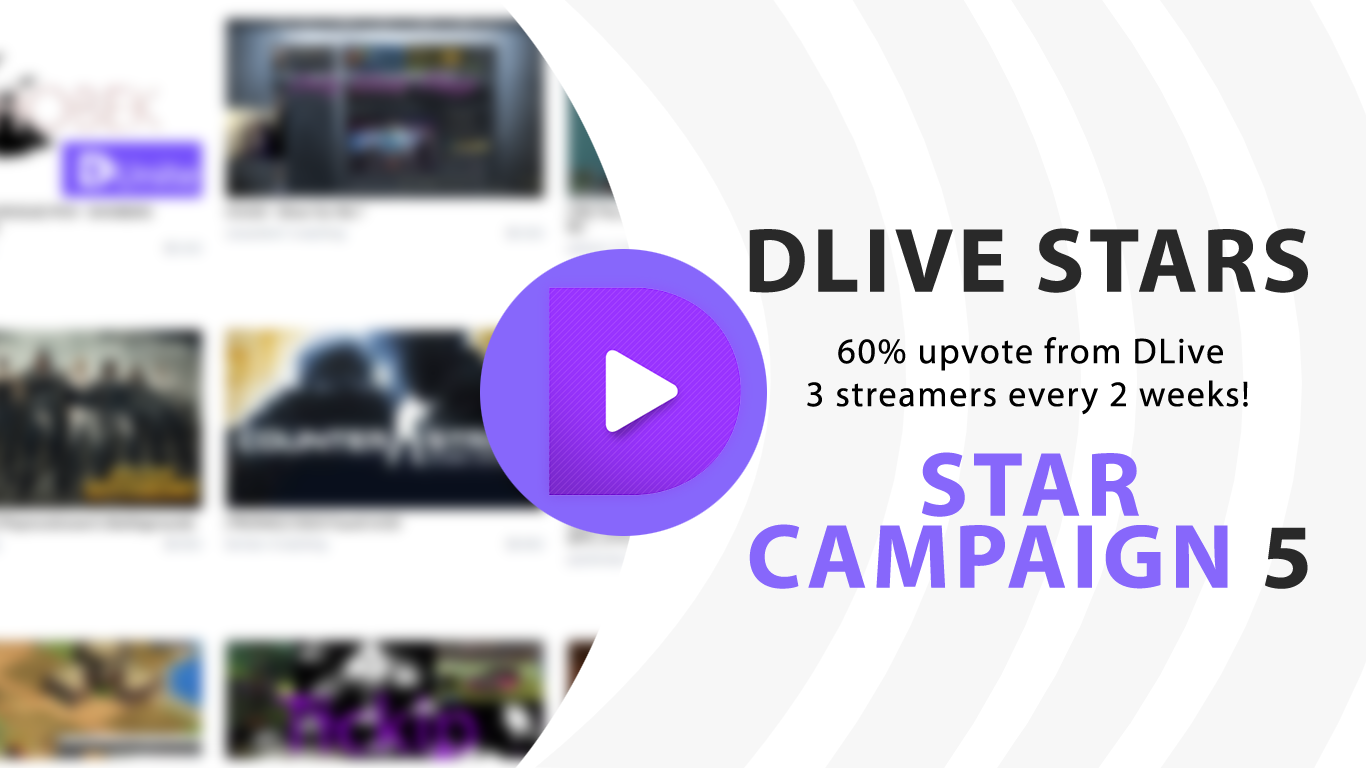 You can see the winners of Star Campaign 4 here

Period: 7th of March to March 18th at 6pm CET
Rules:
-Must use the Tag: DLivestar to be eligible
-Must also have DLive logo in the thumbnail to be eligible
Reward:
60% vote from DLive.
Resteem by DLiveStarBooster.
List the streamer's name in our biweekly ranking post (maximum 3 streamers every 2 weeks)

Notes:
Please do note that DLive Star's are selected depending on the quality of their stream throughout the entire two week period. The selection process includes the staff of DLive voting on individual streams.

Our Spread DLive on Social Media Campaign Winners!
We wish to thank everyone who participated in our most recent campaign. We are happy to announce our chosen winners from our Spread DLive on Social Media campaign. These winners will receive an upvote on their next DLive stream or video based off the likes they received. We also had some honorable mentions that we would like to congratulate, they will all receive 3% on their comment on this page.
Winners
@moneymatchgaming
@rye05
@khalilmuza
@JulietIsrael
@clove71
@alucare
@iremntnc
@ghdcks10
@Carrioner

Honorable Mentions
@o0Pepper0o
@francispalo
@ericwilson
@teamhumble